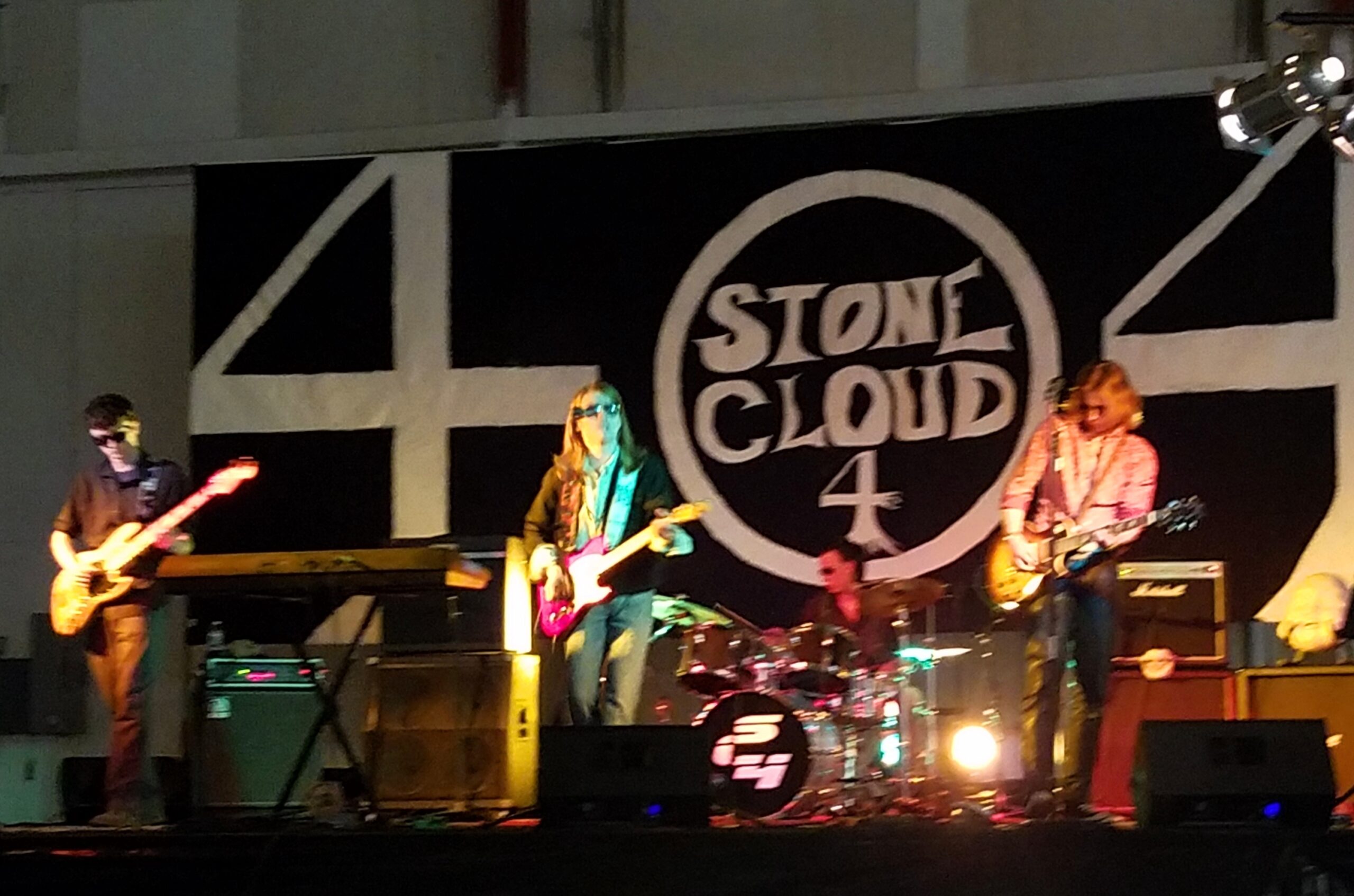 On behalf of our BGH Community Hospice, we would like to take this opportunity to extend a generous THANKS to Stone Cloud 4: Liam McCoy, Sean Causey, Jake Smith and Riley "Bam Bam" Christman for your amazing gift of shared presence and art of sound – during the first Hospice Kids Camp Concert on May 3rd at our local Bonner County Fairground!
Not only did you 'rock the house' with your unique style of classic rock, funk and blues, your inspired intention to bring support and awareness to our annual grief camp for our local children and youth – truly moved our hearts.
Special gratitude to Heather McCoy – for her coordinating brilliance for this first in Sandpoint benefit event, including a silent auction that raised over $4000 for our BGH Community Hospice Kids Camp. It is with such gratitude to our Bonner County community for your generous donations and support that truly made this event a grand success!
Our BGH Community Hospice Kids Grief Camp is available at no cost to our children ages 8 – 17 who have experienced a significant loss through death. This week-end camp is an opportunity for grieving children to come together for an intensive experience of healing, FUN, inner exploration and companioning support -as they move through the journey of healing. When our campers share about their experience with CAMP – our most noted observation remains: "I am not alone ".
SPACES ARE STILL AVAILABLE for our June 21-23rd, 2019 – Kids Grief Camp. For additional information, please contact: Lissa DeFreitas 208-265-1185 or lissa.defreitas@bonnergeneral.org.
A Special Thank You to All Who Donated to the Event:
Bucks and Barbed Wire, Sandpoint Super Drug, Eichardt's, Evans Brothers Coffee, Sandpoint Building Supply, Starbucks, Bonner County Fairgrounds, Pack River Store, Live Well Nutrition, Colette Swanson, Women's Health Care, Jill Flanigan, Back Beat Drums, Pend Oreille Midwifery, Samuels Store/Blue Heron Café, Sandpoint Sports, Wildflower Day Spa, Stephanie Christman, Pend Oreille Shores Resort, Lynn Gardner, Safeway, Winter Ridge Natural Foods Market, Will Gadsy, Deborah McCrory, Keller Supply, Dynasty Taekwondo, Yoga Fusion, Northstar Plumbing, Penny Cosner Raindrop Northwest Massage Therapy, MickDuff's Brewing Company, Creations, Scott Wilburn, Benchmark Interiors, Sayers Jewelry, Northwest Handmade, CNC Table Works, Sandpoint Furniture Carpet One Floor and Home.