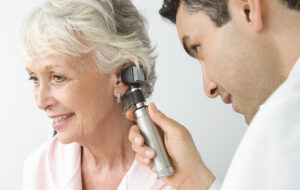 WHEN TO SEE AN ENT.
By: Kristin Carlson, External Marketing Specialist, Bonner General Health
You may have wondered where to receive treatment if you've ever had an earache, sore throat, dizziness, swimmers' ear, or any type of pain from the neck up. Most people will start with their primary care doctor, who may then refer them to an Otolaryngologist, or Ear, Nose & Throat Specialist. An Otolaryngologist is a doctor who manages disorders and conditions of the ear, nose, and throat (ENT), head and neck.
An Otolaryngologist's skills include diagnosing and managing diseases of the sinuses, larynx (voice box), oral cavity, and upper pharynx (mouth and throat), as well as structures of the neck and face. Otolaryngologists diagnose, treat, and manage specialty-specific disorders as well as many primary care problems in both children and adults.
What Does an ENT Treat?
Ears: Ear trauma and injury, infections, ear tubes, hearing loss evaluations, tinnitus, ear wax removal, and swimmer's ear.
Nose: Congestion, airway obstruction, polyps and growths, nose bleeds, allergies, deviated septum, and postnasal drip.
Throat: Hoarseness, tonsil, and adenoid infections, problems swallowing, and disorders of the larynx (voice box).
Head and neck: Head and neck masses, benign and malignant tumors of the mouth, throat, and voice box, thyroid nodules and tumors, salivary glands, and skin cancer.
Sleep: Sleep-disordered breathing, snoring, and sleep apnea evaluations.
Conditions Which May Need an ENT visit?
Allergies
Recurring ear infections/fluid in ear(s)
Balance problems or dizziness
Breathing problems
Nose bleeds
Deviated septum
Ear infections
Gastroesophageal reflux disease (GERD)
Growth or tumor in your ears, nose, or throat
Hearing loss
Hoarseness
Injury or pain to your ears, nose, or throat
Sinus problems
Swimmer's ear
Tinnitus
Chronic Tonsillitis
Voice or swallowing problems
While your primary care provider can treat some of these conditions, an ENT is a specialist in these areas and may be able to provide more in-depth assessment and treatment. If you are dealing with one of these conditions or another problem that affects your ears, nose, throat, ask your primary care provider if an ENT specialist may be able to help.
Sandpoint Living Local Article Submission: July 2020