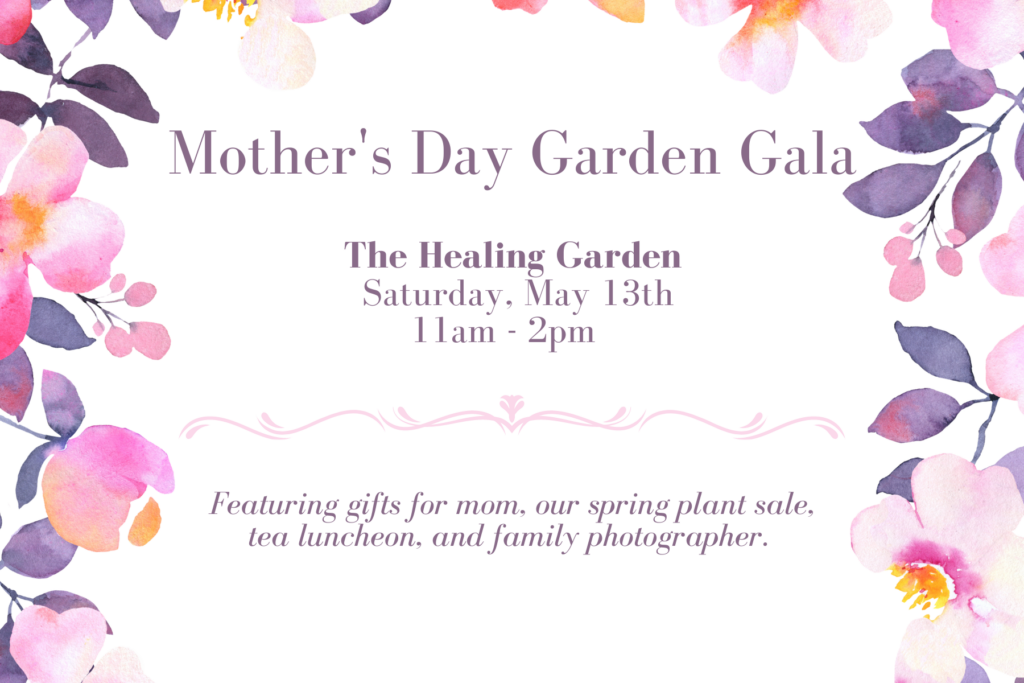 Join us for our Mother's Day Garden Gala featuring a vendor market with unique gifts for mom, our spring plant sale, buffet luncheon, and family photographer. This year's Gala will raise funds for our community hospice and our Healing Garden's maintenance, community events, and beautification projects.
Want to be a featured vendor? Apply here. Garden Gala Vendor
Volunteers who wish to volunteer at this event can do so by completing our volunteer form.