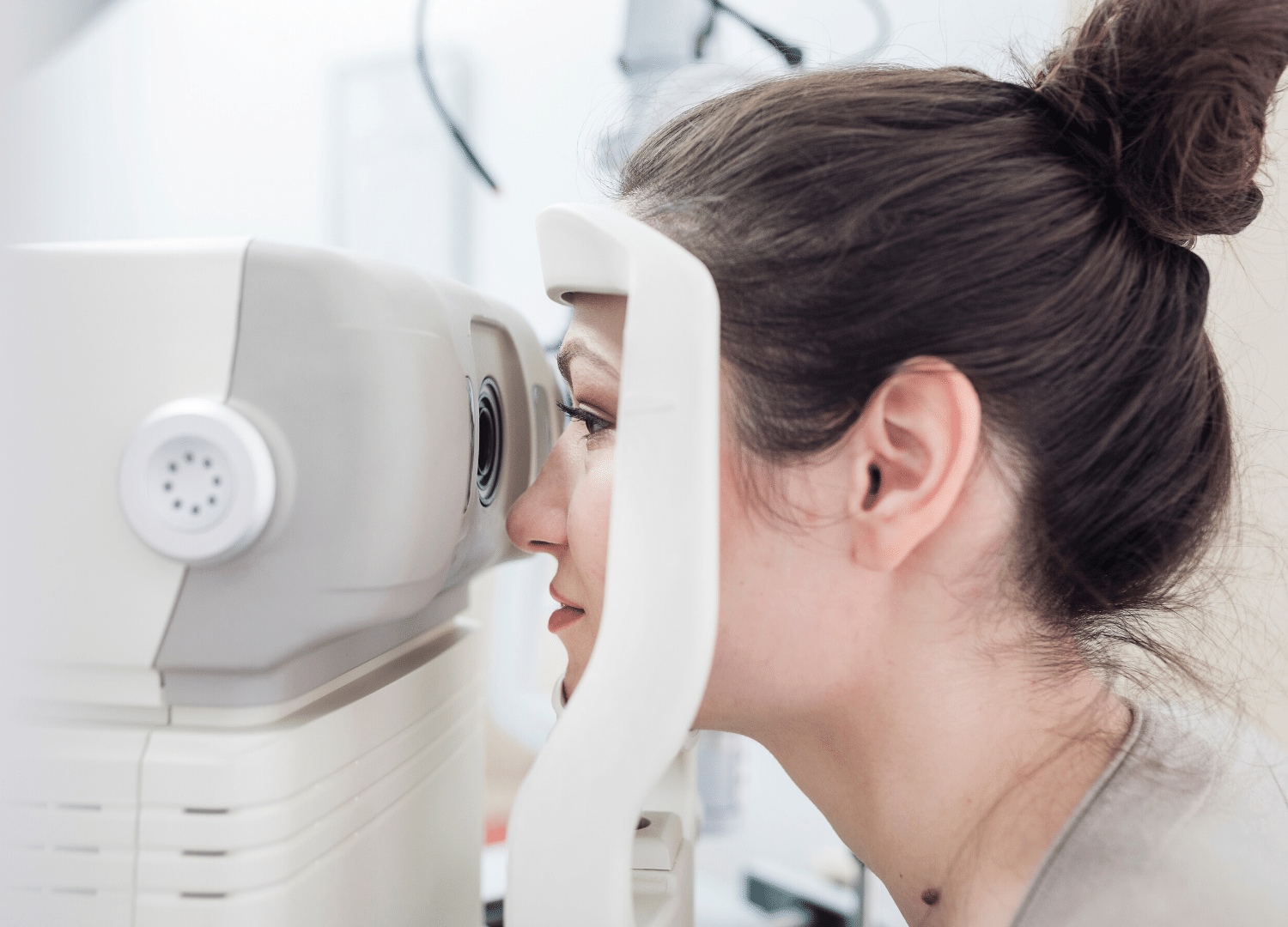 The difference between an Ophthalmologist and an Optometrist; When and where to seek treatment.
By: Kristin Carlson, Marketing Specialist, Bonner General Health
Choosing a doctor of any specialty, can at times, be overwhelming.
There can be too many options, not enough options, and determining which provider treats what condition can be tricky. When it comes to eye care, the same applies. Let's define the difference and determine where to start, how and when to seek treatment for your optimal eye health.
What is the difference between an optometrist and an ophthalmologist?
An optometrist is an eye doctor who has a Doctorate of Optometry (OD). Optometrists examine eyes for both vision and health problems and correct refractive errors (optical imperfections that prevent the eye from properly focusing light, causing blurred vision). They do so by prescribing eyeglasses and contact lenses, or by referring patients for vision correction surgery. Some optometrists also provide low vision care and vision therapy and can diagnose some diseases and conditions of the eye.
An ophthalmologist is a medical doctor (MD) or a doctor of osteopathic medicine (DO) specializing in eye and vision care. Ophthalmologists perform eye exams, diagnose and treat disease, prescribe medications, and perform eye surgery. They can also write prescriptions for eyeglasses and contact lenses if needed.
Another important person in the eyecare field is the optician. An optician uses a prescription written by an optometrist or an ophthalmologist to assist you in fitting eyewear. This is the person you see when you go to pick out your glasses and does they proper fitting and adjustments. An optician is not an eye doctor but is an integral part of making sure your eyewear is properly sized.
How do I decide which type of eye doctor I need to see?
Optometrists and ophthalmologists perform routine eye exams, and both types of eye doctors detect, diagnose, and manage eye diseases that require medical and non-medical treatment.
If you experience eye issues such as nearsightedness, farsightedness, dry eyes, feel you need an eye exam, or may have a problem, you can start with an optometrist. They can treat these issues and help you determine and diagnose further, more severe issues that may require an ophthalmologist.
More pressing issues that would require an exam by an ophthalmologist would be conditions such as cataracts, glaucoma, eye misalignment, double vision, macular degeneration, double vision, and retinal detachment. Reasons for an immediate or urgent visit would be severe or sudden eye pain, physical changes to your eyes such as crossing, eye injury or trauma.
In some instances, treatment for a specific eye problem in a team setting with your optometrist working in conjunction with an ophthalmologist is possible. This is a convenient option if you are happy with the quality of eye care you receive from your primary care eye doctor but receive a diagnosis that needs more specialized treatment.
You can also talk to your primary care provider about where to start. They will be able to direct you to an optometrist or refer you to an ophthalmologist if needed.
For more information about the services offered by Bonner General Health, visit bonnergeneral.org.
Sandpoint Living Local Article Submission: August 2020