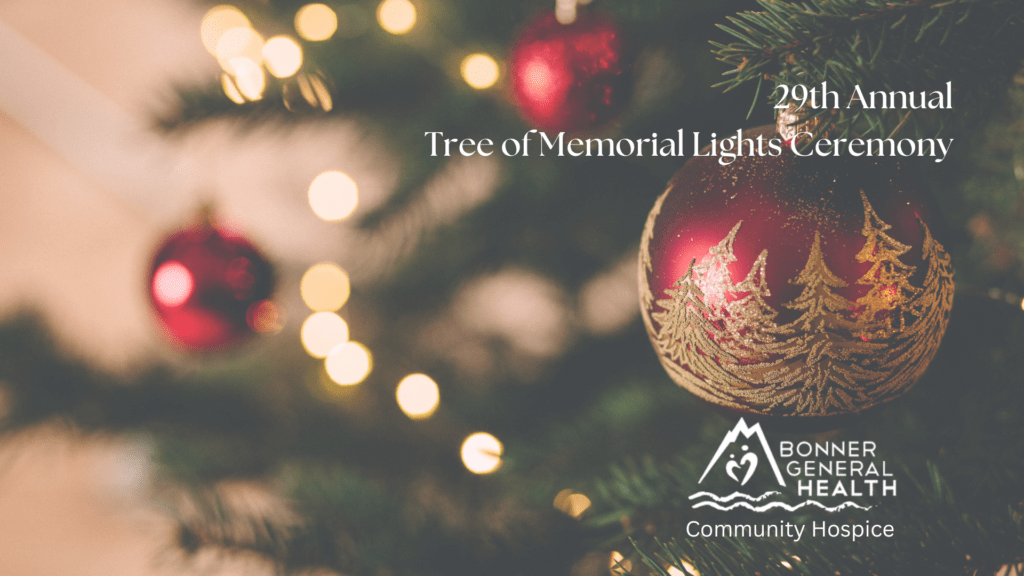 You are invited to join us for our 29th Annual Tree of Memorial Lights Ceremony. This beautiful ceremony to remember will be held at Bonner General Health Services Building at 423 N. 3rd Ave Sandpoint, Idaho 83864. 
You may submit your loved ones' names (s) to read aloud during the ceremony. A donation in your loved one's name is appreciated but not required.  Donate HERE
November 30th, 5:30 PM  423 N. Third Avenue, Sandpoint ID 83864
We will stream this event again this year on our Hospice Facebook page.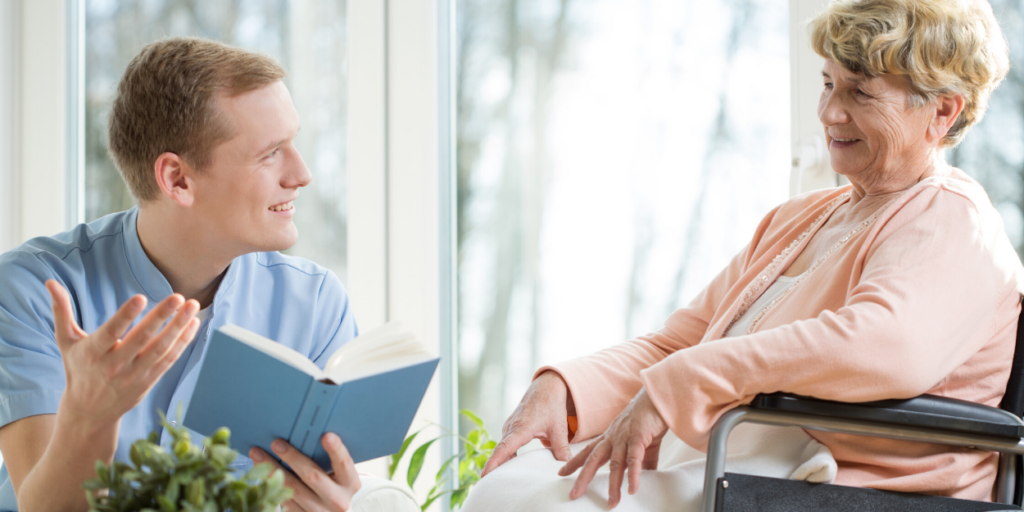 Hospice services are paid for by Medicare, Medicaid and most private insurance plans and HMOs.
Bonner General Health Community Hospice partners with our patients to walk with them on their personal journey with hope, support and the very highest quality of life.
Call our team at (208) 265-1179 for more information.
Idaho Living Will & Durable Power of Attorney for Health Care Form HERE.
DONATIONS: Checks can be made payable to Bonner General Community Hospice, 520 N Third Avenue, Sandpoint.  If you would like to make a donation via credit card, please contact us at 208-265-1179.
2022 Tree of Memorial Light Ceremony