We've hand-selected all our favorite comforts to aid in healing and self-care! Adult and kid options are available!
Feel Better. With A Better Box.
Send your love to a: Patient, Healthcare Worker, Family Member, Friend…
Perfect For:
Anyone staying at the hospital, those receiving cancer services, those receiving surgery or new mother's!
12oz Mug 
Tazo Refresh Mint Tea 
Chevron Throw Blanket 
Lindor Hazelnut Chocolates 
La Bellefee Tin Candle
Someone staying in the Hospital 
Someone receiving surgery
Someone receiving cancer services
New mother's
Anyone!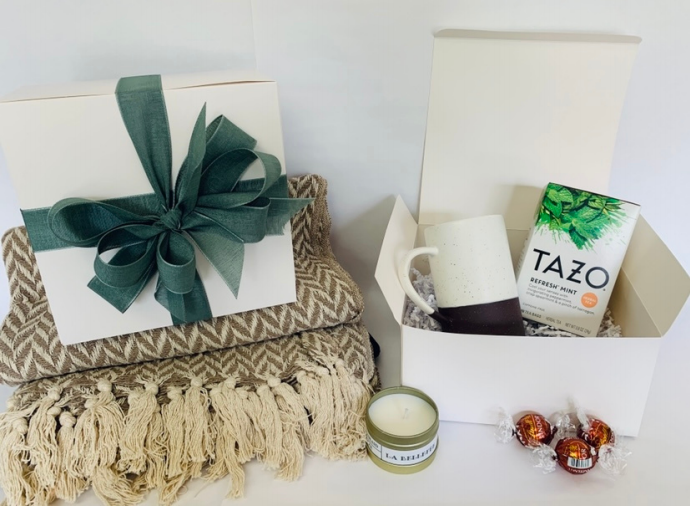 Dog themed Mad Libs Book
Stuffed Animal (subject to change)
Superhero Lollipop 
Play Putty 
Crazy 8s Card Game 
Wooden Tic-Tac-Toe Board
A child staying in the Hospital
A child visiting the Hospital
An older sibling of a newborn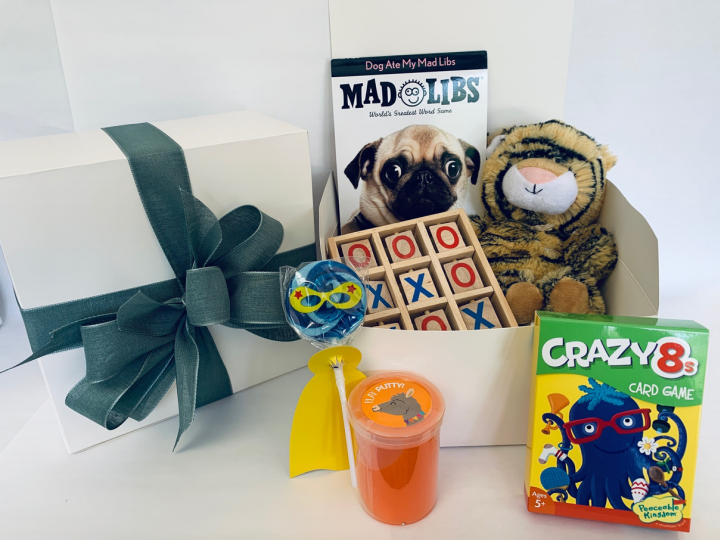 Want to order a Better Box?
Fill out our quick form below!
We're so excited to help you give someone in need a friendly, happiness-induced gift box! Fill out the quick form below and we'll make sure to get your special someone their gift.