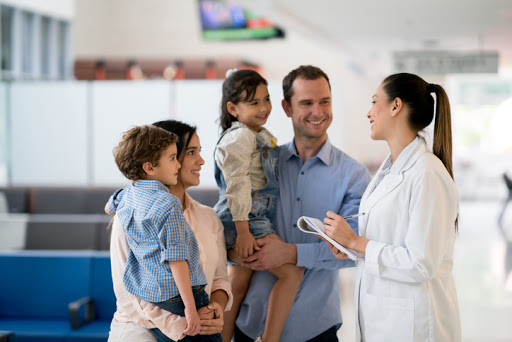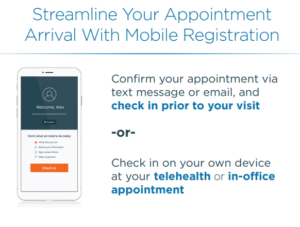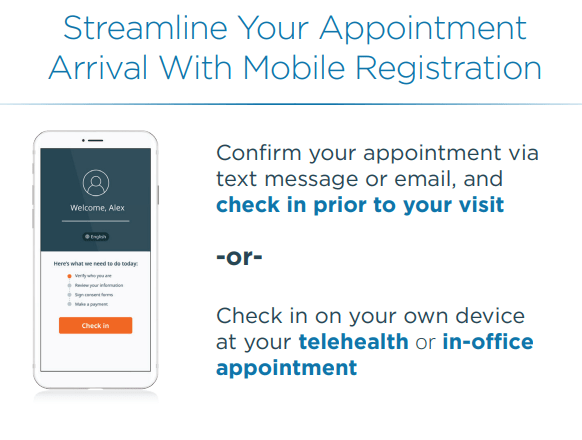 Did you know Bonner General Health Clinics allows you to check in online beforehand? You can confirm your appointment via text or email and check-in online before your visit. You can also check in on your device when you arrive. Ask us about using mobile registration to make your next visit simpler and faster! Bonner General Health Clinics is partnering with Phreesia to help you save time registering for your appointment. Use mobile check-in to record from any smartphone, tablet, or computer from the privacy of your own home. Checking in on your device saves you time and ensures your information is always up to date!
Preventative Screening & Wellness Exams

Annual check-ups
Immunizations
Cholesterol checks
Prescription maintenance & re-fills
Cancer screenings.

Management of Chronic Condition

Type 2 Diabetes
Heart disease
High blood pressure
Arthritis
Respiratory disease

Symptoms of illness

Cold
Fever
Sore Throat
Earache
Headache
Muscle or body aches
Vomiting or diarrhea

Follow up after an emergency or procedure
Referral to a specialty or higher level of care.
And much more.  Call for more details.
If you have any questions regarding billing or financing please call our office and we will gladly help you 208-265-1158
Bonner General Family Practice supports childhood immunizations. We recognize the vital role vaccinations play in safeguarding your children's health. Getting your child vaccinated not only helps protect your child, it also helps protect others in your community who may not be able to protect themselves. When everyone who can get vaccinated does so, it helps to prevent the spread of disease within a community.
While we encourage childhood immunizations, we also recognize and respect a parent's right to make choices regarding their child's healthcare. We hope to provide information and answer questions to help you make a good decision for you and your child. We strive to partner with you in your child's care without judgment and with sound reasoning.
Please approach any of our providers or clinical staff with questions regarding immunizations. We want to help you make an informed and appropriate decision for your child. We have also provided a schedule of recommended immunizations based on age. In partnership with Idaho, we offer all recommended childhood immunizations in a safe, friendly environment.
Immunizations Offered

As a National Health Service Corp Site, we promise to:
Serve All Patients

Offer Discounted Fees to Patients who Qualify
Not deny services based on a Person's:

Race
Color
Sex
Age
National Origin
Disability
Religion
Sexual Orientation
Inability to pay

Accept Insurance Including:

Medicare
 Medicaid
Children's Health Insurance Program (CHIP)