Bonner General
Health Foundation
The Foundation hosts events, fundraisers, and more raising awareness and funds for BGH.
We are your friends, neighbors, health providers, and community of concerned citizens who pursue a vision for our community's future that includes state-of-the-art healthcare by raising money through our fundraising events to accomplish that goal.
Find your strength Family Fun Run
Join us on September 23, 2023!
Bonner General Health Foundation is excited to announce the second annual Find Your Strength 5k & 1k will take place on September 23. Registration is now open!
The funds raised during our community run will go towards an Exoskeleton. This state-of-the-art rehab technology has transformed the lives of many who have lost the ability to walk due to stroke, injury, multiple sclerosis, cerebral palsy, and more.
Having this technology at Bonner General Health will benefit people in our community and those from throughout the Inland Northwest. Currently, the closest facility with an Exoskeleton is in Wenatchee, WA. With this addition to BGH, we would be the only hospital in Idaho with this technology.
Thank you for taking the next step with the BGH Foundation.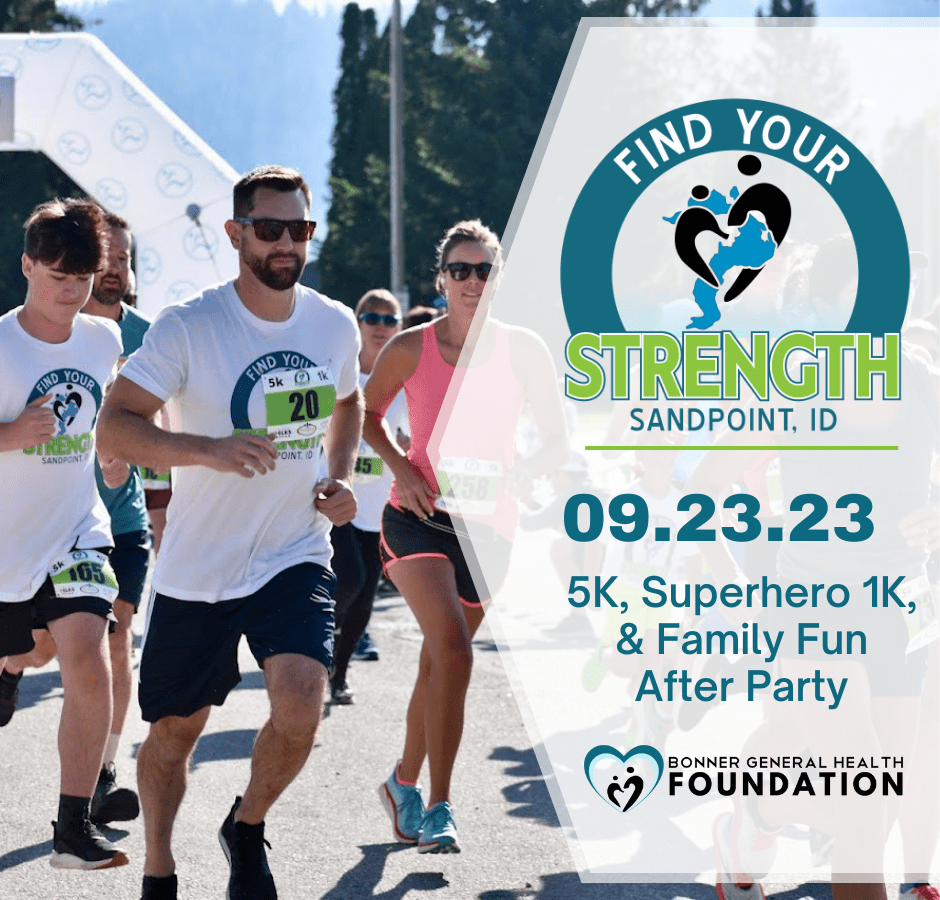 We are your friends, neighbors, health providers, community small business owners, stakeholders, volunteers, local leaders, organizers, and concerned citizens whose vision for our community's future includes state-of-the-art healthcare.
Several generations serve on the board to ensure exceptional health care for all of Sandpoint's citizens and visitors. Snowbirds, sunbirds, and those just passing through rely on BGH for compassionate care whenever needed. Regularly scheduled meetings reinforce our core values: Trust, Integrity, Stewardship
BGH Foundation Mission, Vision, & Values
The promise of healthcare philanthropy is the ability to change lives and the power to save lives. Bonner General Health's Foundation Board of Trustees develops the resources that help keep and expand that promise to the people who trust Bonner General Health to care for them. The Bonner General Health Foundation is committed to advancing the promise of life through philanthropy.
Bonner General Health Foundation is a key developer and trustworthy steward of the resources and goodwill that enable Bonner General Health to provide the highest quality of healthcare to our community. Through our philanthropic support of the hospital, we will endeavor to enhance the quality of life for those who trust Bonner General Health to care for them.
The 15th Annual Heart Ball was a record-breaking success!
Thank you to our sponsors, donors, supporters, and volunteers for your generous support of the Heart Ball!
The funds raised at this event will allow BGH to purchase a second Mammography Machine, increasing access to care, decreasing wait times, and saving lives.
Thank you for your continued support of Bonner General Health and the Foundation!
For more information, please contact foundation@bonnergeneral.org.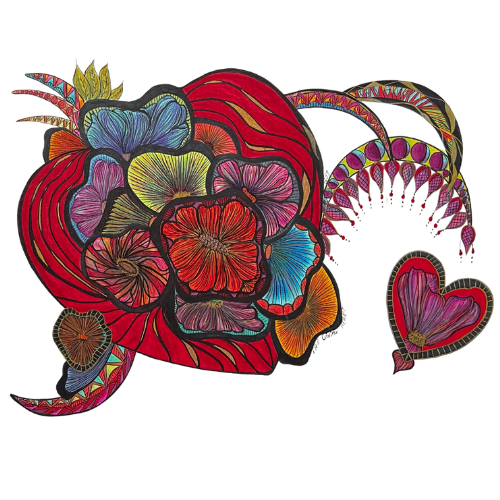 Projects the Foundation funds
2023 ~ 3D Mammography Machine
2022 ~ Time-Sensitive Emergency Imaging
2021 ~ Emergency Department Remodel
2020 ~ Equipment for the new Ophthalmology Clinic
2019 ~ Ear, Nose, and Throat Program
2018 ~ Orthopedic Surgical Table
2017 ~ Remodeled Obstetrics Department
2016 ~ Funded the BGH Foundation Endowment
2015 ~ Elevated the Environment of Care & Funded the BGH Foundation Endowment
2014 ~ Imaging Center
2013 ~ Radiology – Mini C-Arm
2012 ~ Rehabilitation Services & Intensive Care Unit
2011 ~ Pediatric Services & Warming Blankets
2010 ~ Enhanced Cardiac Services
2008 ~ Portable Ultrasound Machine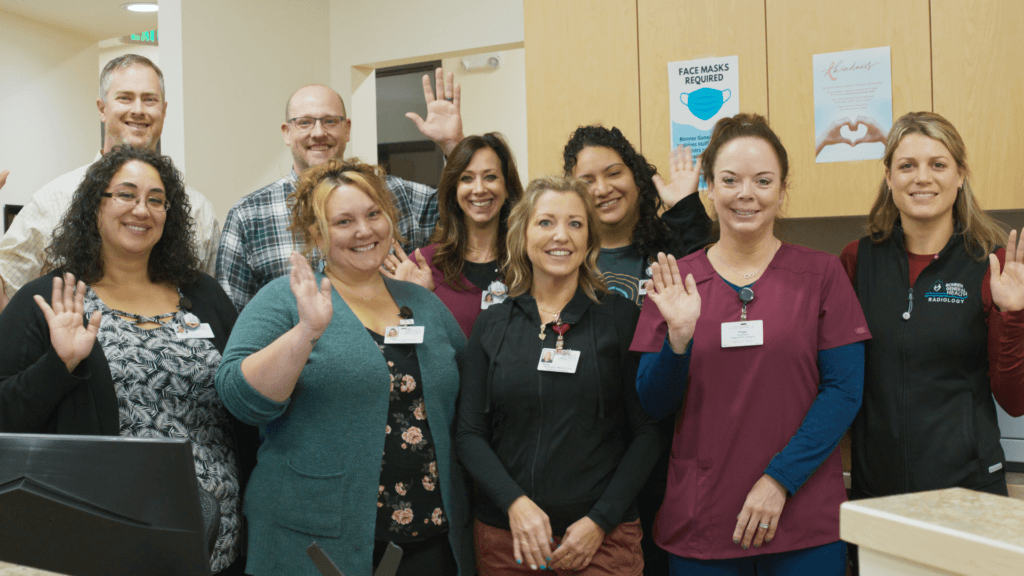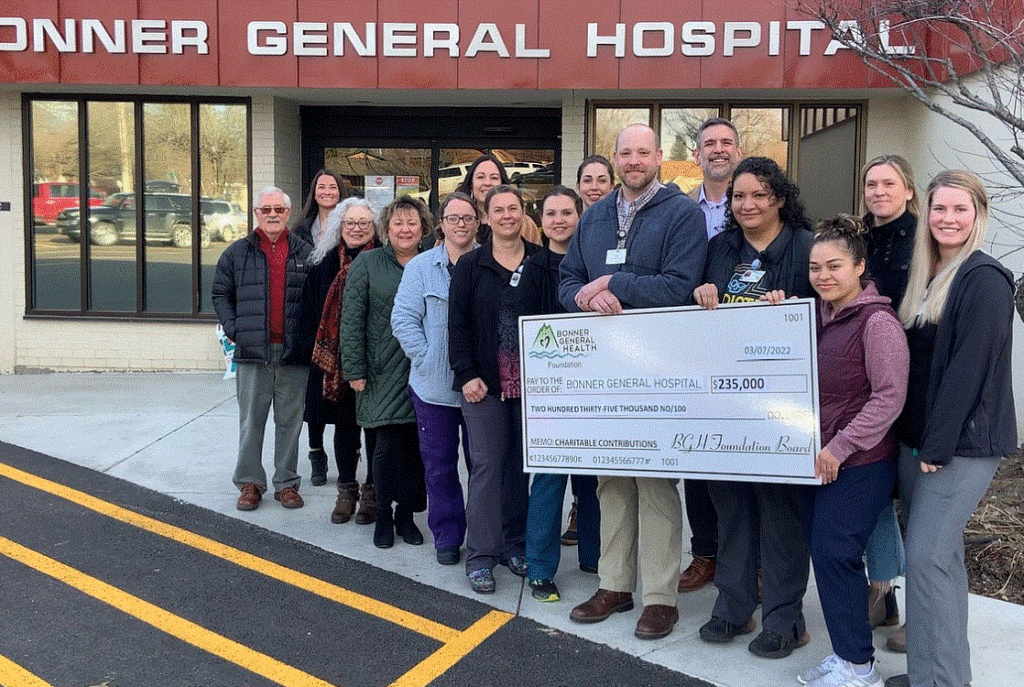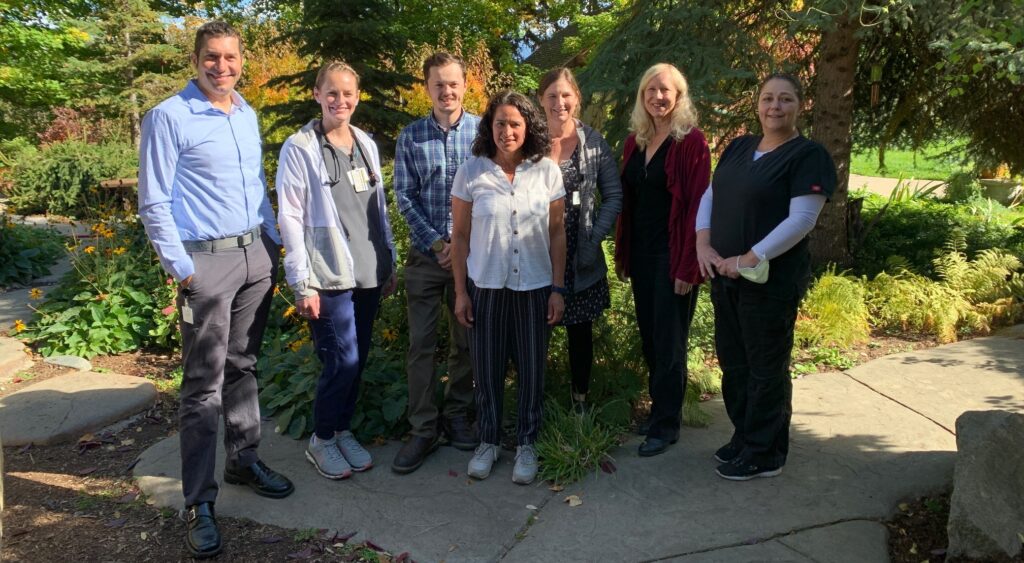 In 2021, the Bonner General Health Foundation introduced a new program to further support our local hospital. The Hometown Health Grants program provides money for internal grants for hospital or clinic needs not covered under the current budget. 
In our first year, Bonner General Health Foundation awarded $30,000 in grants. In 2022, we awarded $40,000 in internal grants. The most current grants funded include:
CO2 Module for Same-Day Surgery 
Greenway Patient Messaging 
Handheld Ultrasound & iPad 
Vitals Machine for Orthopedics
Sterile Processing Workstations 
Certrifuge for Laboratory
This program would not be possible without support from our generous donors!