Meet our Foundation Board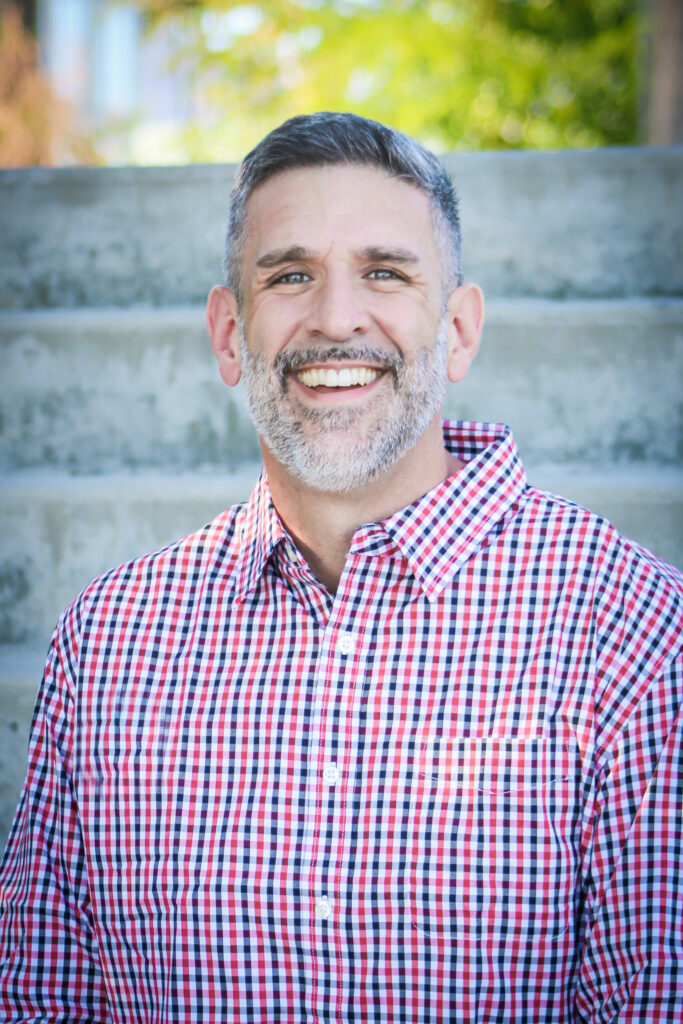 Justin Dick, Board President
Justin, who is the current President of the BGH Foundation Board,  joined the Foundation in 2018. When he was approached by the Board to inquire if he was interested in joining, there was no way he could say no.
"My son was diagnosed at BGH with Type 1 Diabetes at 6 years old," said Justin. "It was a terrifying experience for our entire family, but our stay in the ICU and the compassion and education we received while there prepared us for everything that came along with his life-altering diagnosis."
He said being a part of the Foundation board was the perfect way for he and his family to give back to Hospital that has given so much to this community.
In addition to his role as President, Justin owns Trinity at City Beach restaurant and is the co-owner of Jalapenos Mexican Restaurant. He will also soon be opening yet another restaurant in Downtown Sandpoint in the historic Truby's building.
In his role with the Board, Justin is part of the Fundraising and Marketing Committee as well as the Governance Committee, something he thoroughly enjoys.
"The Foundation is my happy place. Our Board is filled with the most amazing people from all walks of life and all sectors of business," said Justin. We are united by our personal experiences with BGH, with most of those experiences being life-altering. That common bond we share fuels our passion to make BGH a hometown hospital that can keep our citizens in Sandpoint for the majority of their medical services."
Justin is grateful to his wife, Shaunavee, who supports all the work he does for the community. Together they have two children, Jace, and Evelyn.
Patty Hutchens, Vice President
Patty joined the Bonner General Health Foundation Board in 2019, drawn by the ability to use her journalism skills as a way to help spread the word of the important work Bonner General Health does in our community.
"There are so many services BGH offers that people are not even aware of," shares Patty who as the mother of two boys has spent countless hours in the Emergency Department over the years. "The quality and type of care we have right here in our community is extremely unique for a community this size."
Patty serves on the Marketing and Fundraising Committee as well as the Hometown Health Grant Committee.
Before she and her husband moved here in 1999, Patty practiced law but left the profession to focus on raising her two children who are now both high school teachers. She has been a freelance writer over the years and enjoys giving her volunteer time to help make an impact in the community.
"I have served on several boards over the years, but I know of no other that has impacted the amount of people as the Bonner General Health Foundation Board. It's truly a privilege to work with so many dedicated volunteers in our community who have health care at the forefront of their mission."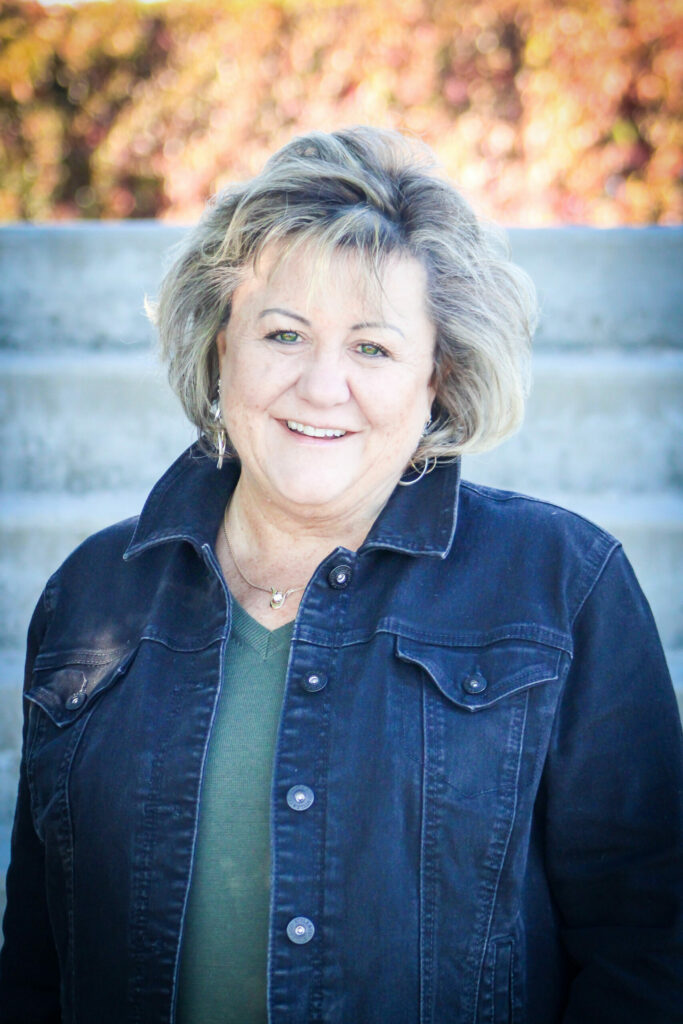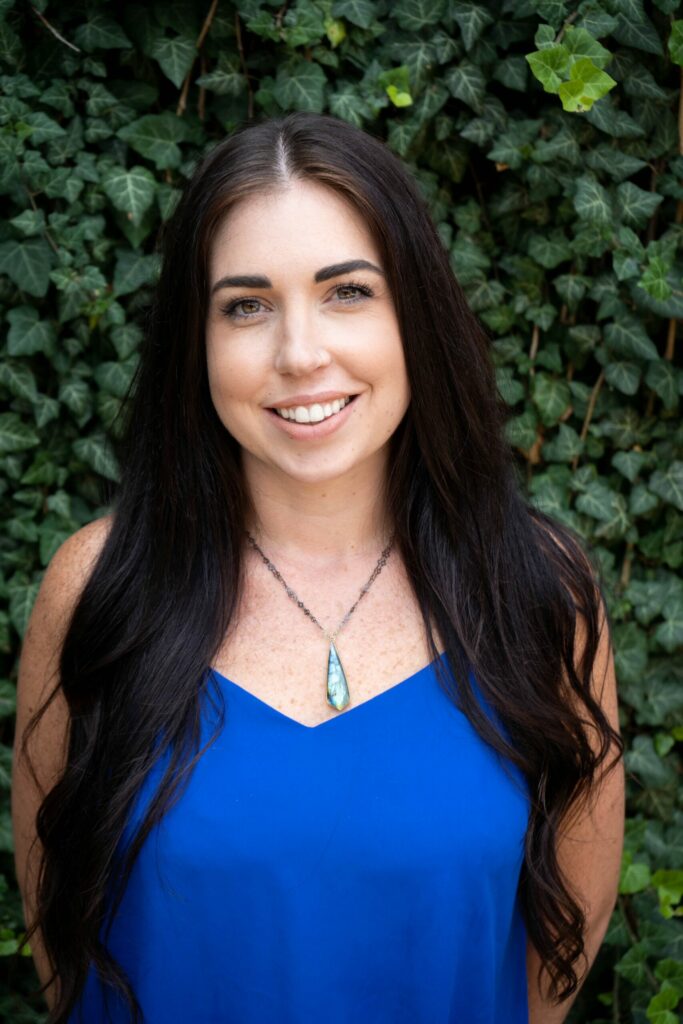 Brittany Jacobson, Treasurer
Brittany Jacobson, a fourth-generation Sandpoint native, joined the Foundation Board in 2021, motivated by her desire to give back to her community.
Brittany and her husband Alex own the Pack River Store and during the pandemic shut down, they instituted a sack lunch program donating over 5,000 free lunches to the community.
"It was then that I realized my passion for volunteering and our community," said Brittany. "The pandemic has shed so much light on how essential health care is and how important supporting our local hospital is for the community."
Brittany currently serves on the Foundation's Marketing and Fundraising and Hometown Health Care Grant committees. She also assists with the Heart Ball.
Brittany manages the catering at Pack River Store and also performs a lot of behind-the-scenes work. She and Alex have two daughters and live on a mountain with several animals.
Serving on the Bonner General Health Foundation Board has allowed Brittany to be part of a vital group in our health care community.
"I enjoy being a part of such a great group of people who all provide such excellent ideas and who meet or exceed our fundraising goals," said Brittany.
She wants people in the community to know that as a nonprofit Hospital, Bonner General relies on community support. "Please consider donating to or volunteering for one of our fundraisers," said Brittany.
Amber Gildersleeve, Secretary
Amber joined the Bonner General Foundation Board in 2021 and shares that she is grateful to be part of a dynamic group of volunteers.
Amber was born at Bonner General Hospital, grew up in Sandpoint and raised her two boys here. She also has aging parents who live in our community and says that quality local health care at Bonner General Health is not taken for granted.
"I love the easy-going Sandpoint lifestyle; spending time with family and friends, getting outside to enjoy Lake Pend Oreille, skiing at Schweitzer, the vibrant change of the seasons and the community of friendly smiles," said Amber, who is a Realtor with Northwest Realty Group. "I've traveled all over the world, and it's always wonderful to come back home."
Amber says that for years she has been observing the compassion and generous philanthropy that the Board has provided and was drawn to the possibilities of contributing to even more progress.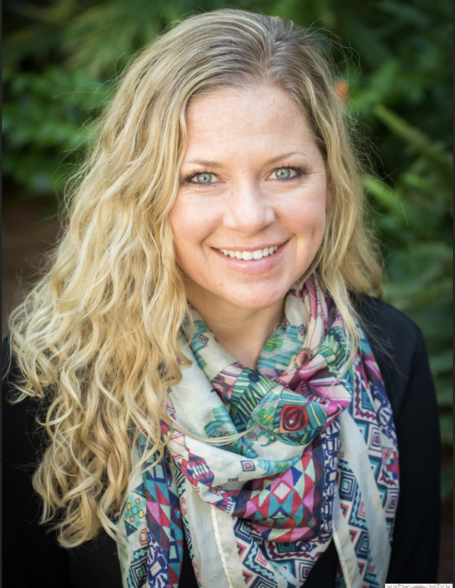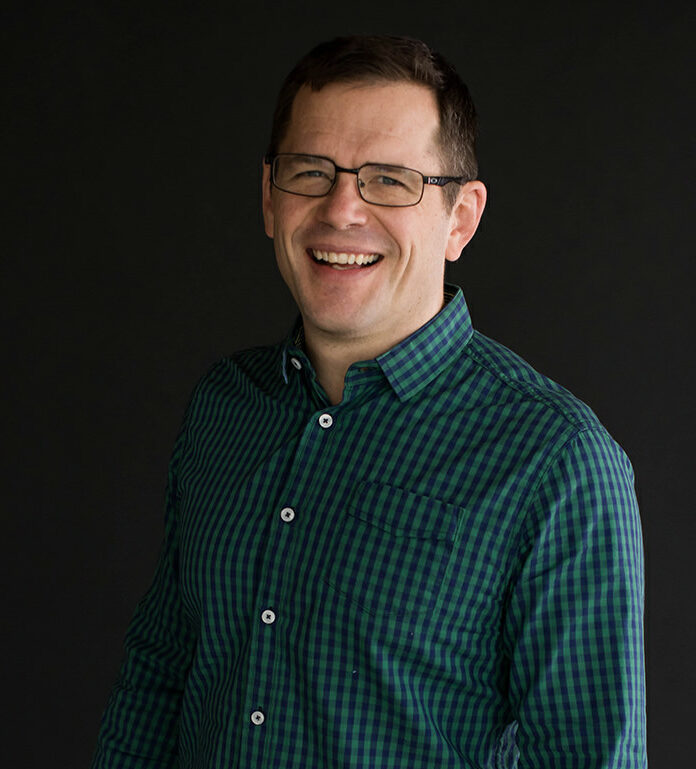 Grant Simmons joined the Bonner General Health Foundation Board in 2019, motivated by the exceptional care his loved ones received at our local hometown hospital.
Grant serves as the chair of the Marketing and Fundraising committee for the Foundation as well as the Heart Ball committee. As Vice President at Kochava, a company headquartered in Sandpoint which is the industry leader for mobile app attribution and mobile app analytics, Grant lent his expertise to the Foundation and was instrumental in assisting with the technology for the 2021 Virtual Heart Ball. In late 2021, Grant also took over from outgoing Board member Margi Gunter as lead of the Advisory Council.
Grant shares that what he has found most rewarding about his time on the BGH Foundation Board is seeing the good work he and his fellow board members have done come to bear fruit for Bonner General Health. "It's been very rewarding to grow our fundraising and truly become a working board," said Grant.  "It's a remarkable group of folks who are on the board – I've been really impressed with what we've been able to do (cheaply!), and I'm excited to see what we build in the next few years!"
Grant lives in Sandpoint with his wife, Eliza, and three children, Lily, Dexter, and Estella.
While Georgia Simmons joined the Foundation Board in June of 2018, she and her husband of over 40 years, Howard, have been an integral part of the Foundation since it was reinstated. The two have a passion for the Sandpoint community, in particular, its health care and education.
Georgia and Howard have several nieces, nephews, and great-nieces, and nephews and are also Godparents to several other children. The two have worked as a team their entire marriage, giving their time and efforts to charitable causes.
Georgia shares that she wanted to be a part of the BGH Foundation Board so she could help raise both awareness and funds to strengthen the services offered. "Health care close to home is imperative," said the retired retail executive of over 40 years.
Georgia currently serves as the Chair of the Heart Ball committee and the Hometown Health Grant committee, something that was implemented in 2021.
It is rewarding work serving on the Board, and Georgia said what she finds most fulfilling is the opportunity to work with other members of the board who are passionate about the importance of health care in our town.
"The foundation is here to inform, educate and bring awareness to the community of the importance of us having excellent health care close to home," said Georgia. "How fortunate we are in this rural area to have all of these services available to us. There is a great need for this foundation to help support BGH with funds for the future."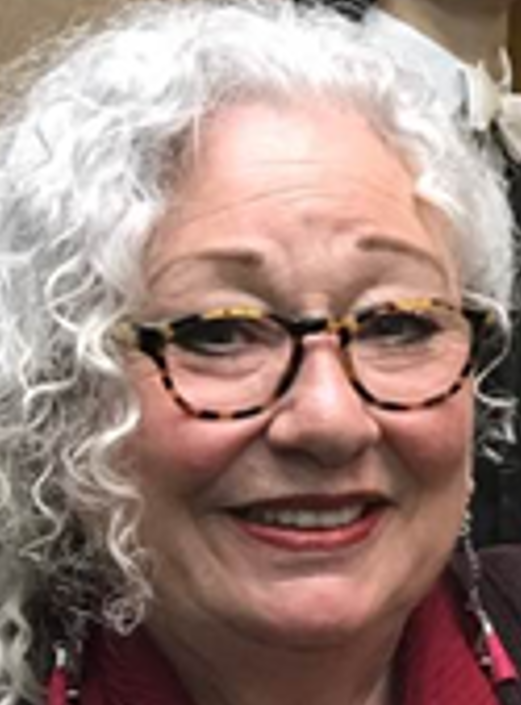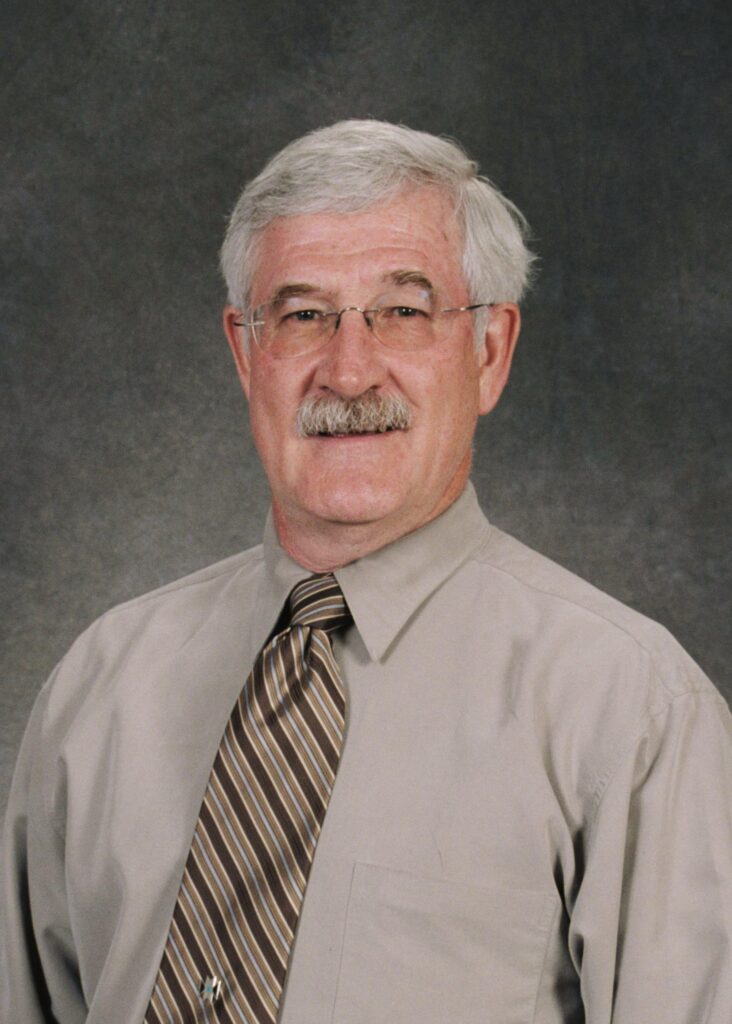 Dr. Lawrence has served as a Trustee on the Bonner General Health Board since 1991 so it made perfect sense that when the Foundation Board was re-established that he join that board as well as a medical liaison.
"I treated patients in our community for more than 40 years as a family practice physician. I became the medical liaison to act as a bridge between the Foundation and clinical care at BGH," said Dr. Lawrence. "When I retired, I wanted to stay involved because I strongly believe in the mission of Bonner General Health and all the hospital does for our community.
After serving in the United States Army during the Vietnam era, Dr. Lawrence moved to Sandpoint in 1977 and began his practice as a physician in Family Medicine. He has had the privilege of treating thousands of people in the community. He and his wife Debra raised their two sons here.
In addition to providing a wealth of information to the Bonner General Health Foundation Board, Dr. Lawrence also serves on the Planned Giving committee for the Foundation, working closely with local professionals.
Dr. Lawrence shares that after treating so many patients at Bonner General Health over the years, it is wonderful to witness how much the community members care about their hometown hospital. He also enjoys being a part of the advancements in technology, patient care and the facility.
He hopes that the community realizes just how instrumental the Foundation is in supporting Bonner General Health so we can keep quality health care close to home.
"We often take for granted how lucky we are to be able to receive the care we need in our small town," said Dr. Lawrence.
Lisa, who is a local attorney with Berg, McLaughlin and Nelson, joined the Foundation board in 2019. She shares that she was inspired by the passion her grandmother had for our local hospital. "My grandmother worked in the emergency department at BGH for 25 years," said Lisa.
Lisa serves on the Governance Committee and the Hometown Health Grant committee, something about which she is passionate. "I really enjoy being able to give back to our community in a meaningful way," said Lisa.
Lisa is married and has two stepdaughters as well as a dog, Lucy, who she says runs the household.
Lisa said she wants people to know that the Board's passion for making our community health care great for everyone is something we all do because we care about those in our community and it is working.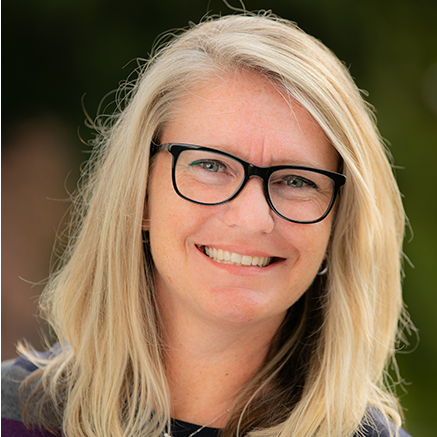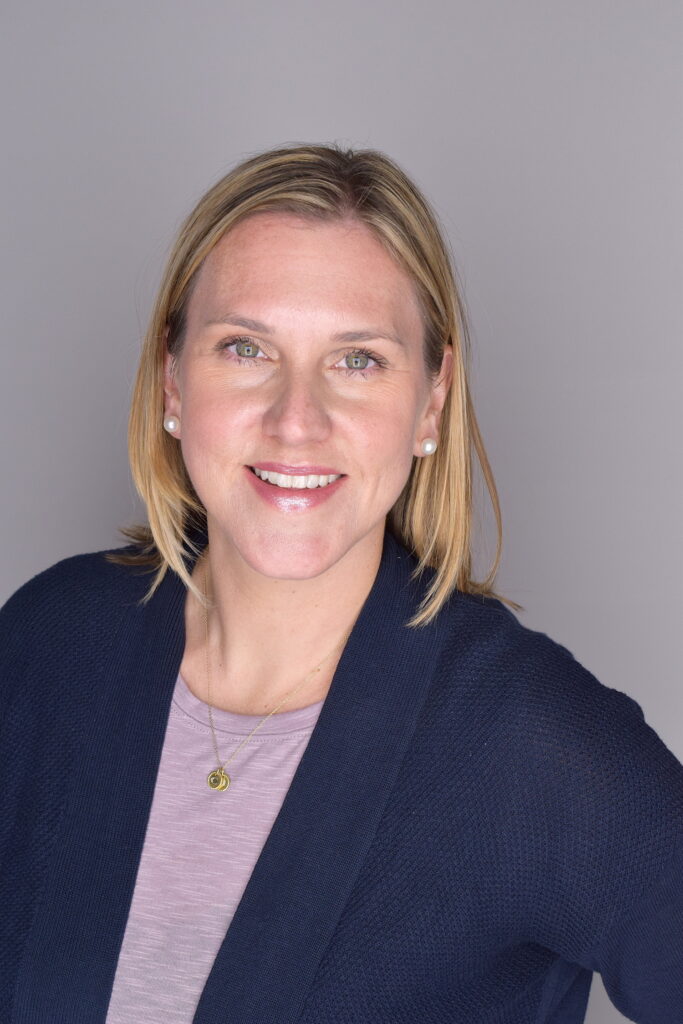 Jill joined the Bonner General Health Foundation Board in 2022 following a three-year tenure on the Foundation's Advisory Council. It was that experience that provided her with the opportunity to learn more about all that the Foundation does to support Bonner General Health and confirmed that joining the Foundation Board was the right decision for her.
"I was eager to get more involved in the community and make an impact locally to ensure our community continued to have high-quality healthcare," said Jill, who serves on the Planned Giving Committee for the Foundation.
Jill has worked at Kochava as the Director of Human Resources and Recruiting since January 2018. She and her husband Nick have two children, Coraline and Henry.  Jill and Nick are both originally from the East Coast but she has called Sandpoint home for a total of 12 years after leaving for a short period of time.
Jill shares that her work on the Bonner General Health Foundation Board provides an opportunity to work alongside a talented and passionate group of Board members who all share the same vision.
"It's very rewarding and fulfilling to volunteer my time to make an impact on Bonner General Health Foundation," said Jill. "The Foundation is comprised of a group of community members who volunteer their time to ensure our hometown, non-profit hospital can continue to thrive and enhance the quality of life for our community."
Stephanie joined the Bonner General Health Foundation Board in 2019, the same year she attended her first Heart Ball fundraiser. Stephanie shares that the event opened her eyes to just how much Bonner General Health does. "I was so inspired by all the people involved and felt the positive message needed to be spread throughout the community," said Stephanie who brings experience with nonprofit boards and a finance background to the Board. Stephanie currently sits on the Heart Ball committee as well as the Endowment committee. Stephanie and her husband own Aitken Construction, and she currently works at High Mark Heating and Colling as a bookkeeper after taking 12 years off to raise her children. Prior to that, Stephanie worked as a Chief Compliance Officer at an investment firm. Stephanie and Bill are parents to two kids, their oldest Jake attends Washington State University and their youngest, Cassie, attends Sandpoint High School. The family enjoys skiing and spends a great deal of time at their cabin at Schweitzer. During the time she has spent on the Foundation Board, Stephanie has found her involvement with the Heart Ball to be the most rewarding. Even with COVID in 2021, the way the community came together to support the Foundation's mission was something Stephanie found inspiring. "This Board is an amazing group of talented individuals, and we all come together to work as one to help spread the word about the good work the hospital does and support BGH with any needs that may arise," said Stephanie.