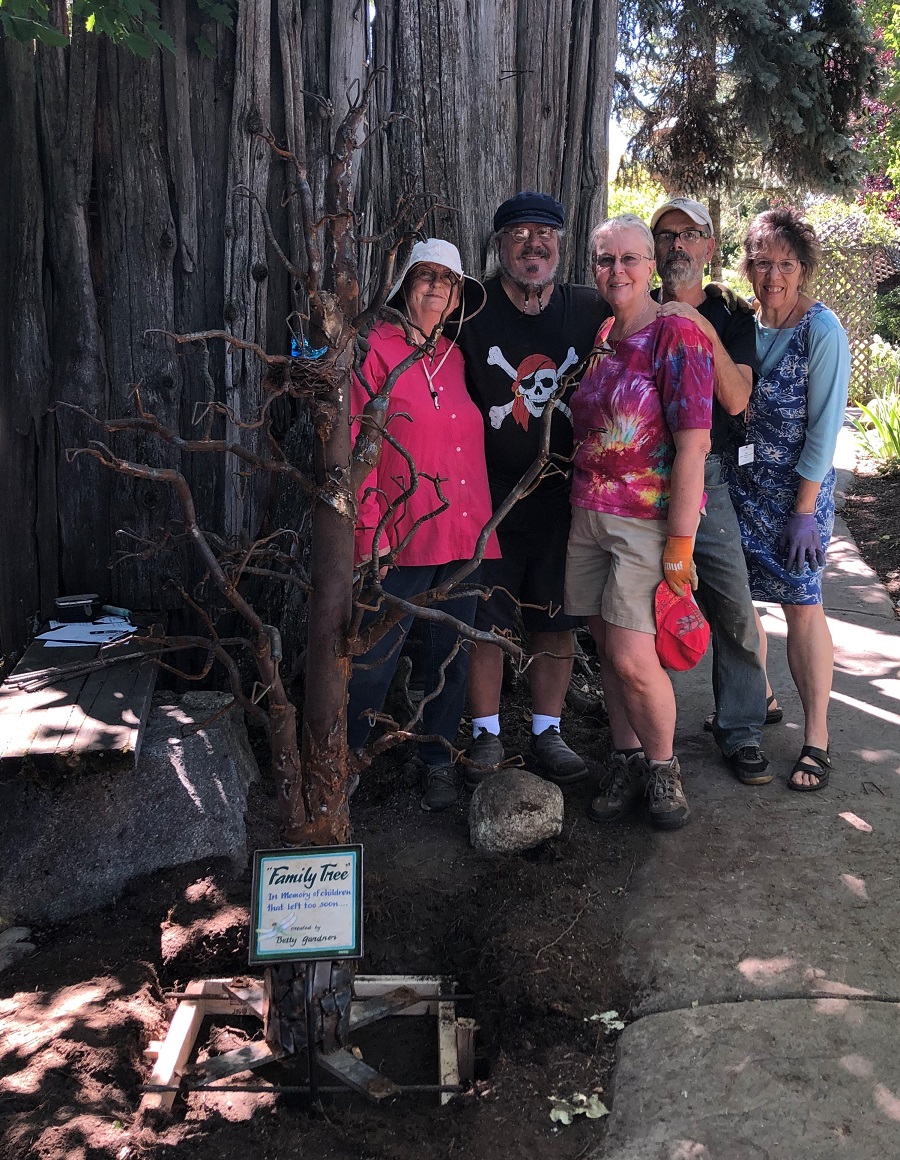 Artist Betty Gardner, center, stands with (left to right) Kristina Orton, Captain Dan Mimmack, Todd Gardner, and Lissa DeFreitas as they install the metal Memorial Family Tree structure Betty constructed for the Healing Garden at Bonner General Health.
When sections of the Healing Garden at Bonner General Health became available for adoption, members of the Parents Grieving the Loss of a Child support group decided to adopt the drift log fort in the Children's Garden section of the Healing Garden. As they worked on their section the group wanted a way to remember children who have passed away, and the idea of the Memorial Family Tree was born.
Local artist Betty Gardner donated her time and welded the metal tree with supplies purchased by Bonner General Health. Betty was motivated to build the tree by her family's own loss of a child, her brother David. The structure was installed in late July by Betty's husband Todd Gardner, Captain Dan Mimmack, Kristina Orton, and Lissa DeFreitas, Hospice Volunteer Coordinator at BGH.
A dedication ceremony was held in the Healing Garden on Friday, August 30th, pictured below.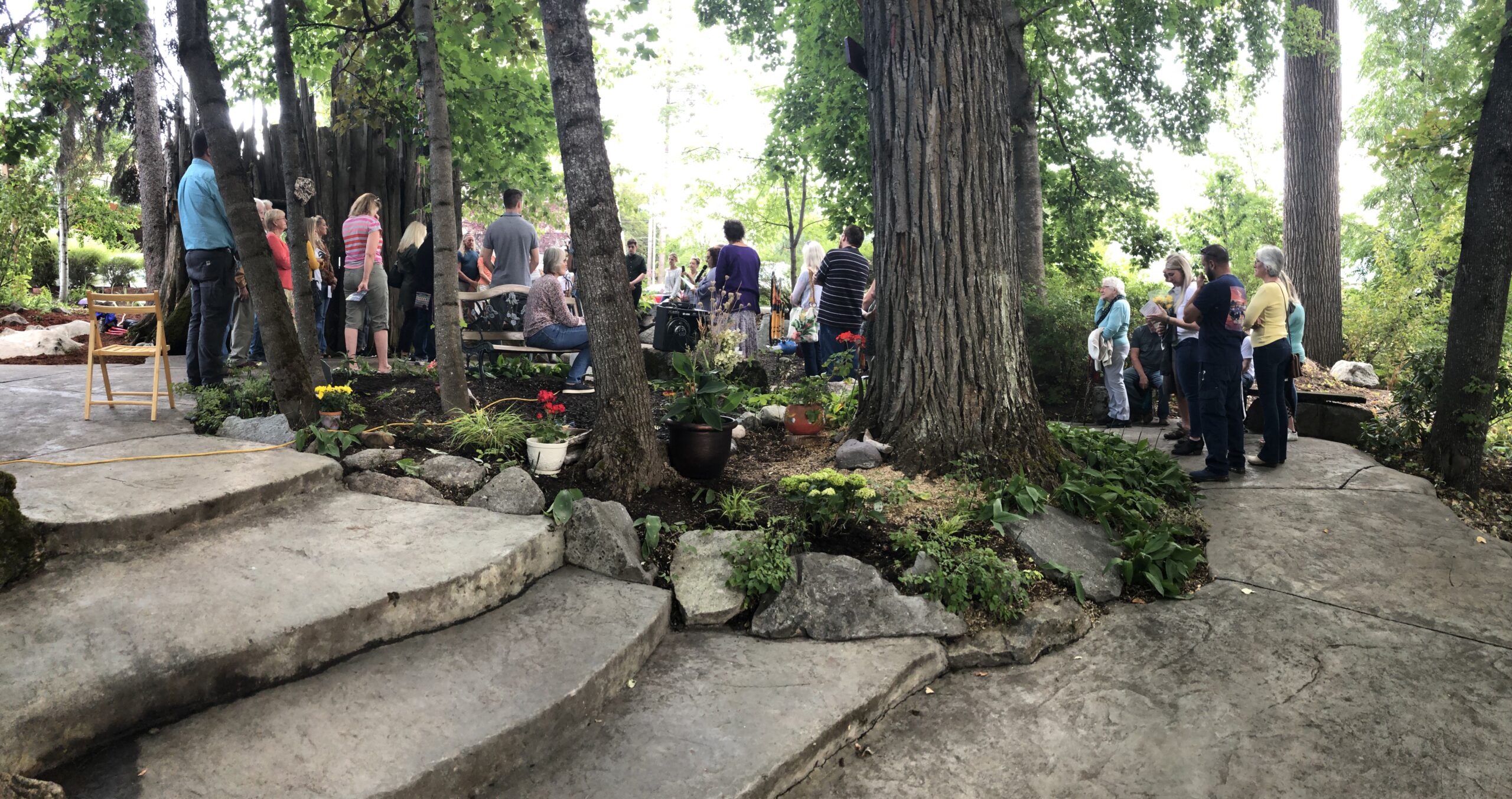 Copper leaves in the shape of a heart can be purchased and engraved with a child's name and date of birth and will be installed on the tree in remembrance. Leaves are $50.00 each with proceeds benefiting Bonner General Health Community Hospice. To purchase leaves call Lissa at 208-265-1185, or click the button below.
Click Here to Purchase Leaves for the Memorial Family Tree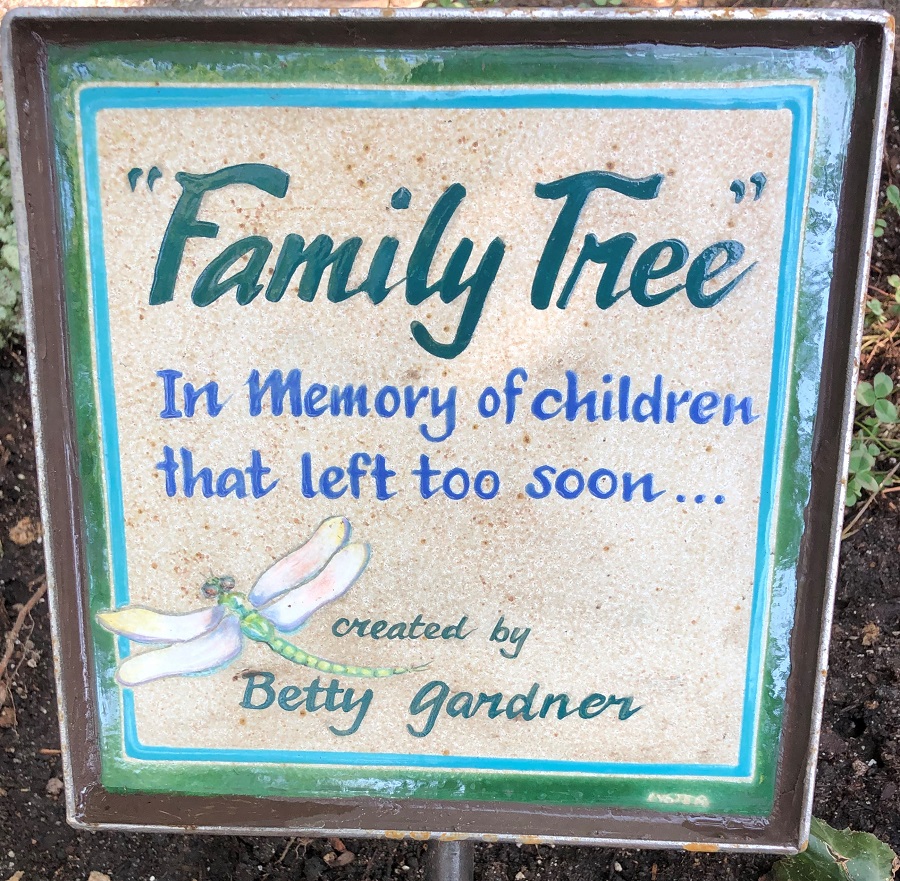 Local artist Gail Lyster designed and donated the tile sign.