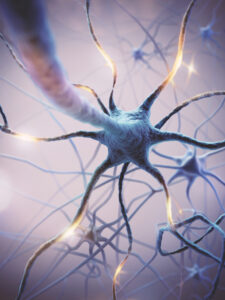 By Kathy Hubbard
ALS. Amyotrophic lateral sclerosis. Lou Gehrig's disease. Whatever you call it, it's a progressive neurodegenerative disease that affects nerve cells in the brain and spinal cord. Although some people can live more than ten years post-diagnosis, most do not. The disease has no cure.
ALS.org explains that "amyotrophic" comes from the Greek language. "A" means no. "Myo" refers to muscle. "Trophic" means nourishment. "So, amyotrophic means 'no muscle nourishment,' and when a muscle has no nourishment, it 'atrophies' or wastes away.
"'Lateral" identifies the areas in a person's spinal cord where portions of the nerve cells that signal and control the muscles are located. As this area degenerates, it leads to scarring or hardening ('sclerosis') in the region."
French neurologist Jean-Martin Charcot discovered ALS in 1869. ALS became better known in 1939 when New York Yankee baseball star Lou Gehrig announced that he had the disease which would end his career.
In more recent history, we're perhaps more familiar with the famed physicist and cosmologist Stephen Hawking who died of ALS fifty years after diagnosis. Or, perhaps you remember Steve Gleason, the New Orleans Saints football safety who has tirelessly worked for over a decade to improve technological support for those who like him, suffer from ALS.
According to the Centers for Disease Control and Prevention, there isn't definitive data on how many people suffer from ALS. They estimate that between 12,000 and 15,000 Americans have the disease with 5,000 people added to the roles each year.
The ALS Association says, "Most people who develop ALS are between the ages of 40 and 70, with an average age of 55 at the time of diagnosis. However, cases of the disease do occur in people in their twenties and thirties." It's slightly more common in men than women.
"About 90 percent of ALS cases occur without any known family history or genetic cause. The remaining 10 percent of ALS cases are inherited through a mutated gene," ALSA says. In this instance, there's a 50 percent chance of each offspring inheriting the gene mutation and having a high risk of developing the disease.
Mayo Clinic says that "researchers continue to study possible causes of ALS. Most theories center on a complex interaction between genetic and environmental factors."
At the top of the environmental factor list is smoking. "Smoking is the only likely environmental risk factor for ALS," Mayo says. "The risk seems to be greatest for women, particularly after menopause."
There's some evidence that exposure to lead or other environmental toxins may be linked to ALS. And, there've been studies that indicate people who've served in the military are at higher risk, although Mayo says they don't know why.
"The first sign of ALS usually appears in the hand or arm and can show as difficulty with simple tasks such as buttoning a shirt, writing, or turning a key in a lock. In other cases, symptoms initially affect one leg. People experience awkwardness when walking or running, or they may trip or stumble more often," National Institute Neurological Disorders and Stroke said.
As the disease progresses muscle weakness and atrophy spread to other parts of the body. "Eventually, individuals will not be able to stand or walk, get in or out of bed on their own, or use their hands and arms. Individuals with ALS eventually lose the ability to breathe on their own and must depend on a ventilator. Affected individuals also face an increased risk of pneumonia during later stages of the disease," according to NINDS.
Although there is no treatment to reverse the damage, there are treatments to control symptoms, prevent complications, and make living a bit easier. A supportive health care team can develop an individualized plan and provide special equipment to keep people as "mobile, comfortable and independent as possible."
This multidisciplinary team would consist of physicians; pharmacists; physical, occupational, speech, and respiratory therapists; nutritionists; social workers; clinical psychologists; and home care and hospice nurses. All are, by the way, available at Bonner General Health.
There is a lot of research into the cause, treatment, and cure of ALS. As for living with the disease, Team Gleason (founder Steve Gleason) focuses on developing life-sustaining and enhancing technology.
Kathy Hubbard is a member of the Bonner General Health Foundation Advisory Council. She can be reached at kathyleehubbard@yahoo.com. This article was written for and published in the Bonner County Daily Bee on May 25, 2022.