Find Your Strength
The Next Step for Bonner General Health
Find Your Strength 5k & 1k!
Bonner General Health Foundation hosted our second annual Find Your Strength Family Fun Run on September 23!
This 5k & superhero-themed 1k starts and finishes at Sandpoint City Beach and runs down the beautiful Sand Creek trail. The run concludes with a family fun after party on the lawn of Trinity at City Beach. Please mark your calendars to join us on September 14 2024! 
The funds raised during our community run went towards an Exoskeleton. This state-of-the-art rehab technology has transformed the lives of many who have lost the ability to walk due to stroke, injury, multiple sclerosis, cerebral palsy, and more.
Having this technology at Bonner General Health benefit people in our community and those from throughout the Inland Northwest. Previously, the closest facility with an Exoskeleton was in Wenatchee, WA. With this addition to BGH, we are the only hospital in Idaho with this technology.
For more information and ways you can continue to support this fundraising effort, contact us at foundation@bonnergeneral.org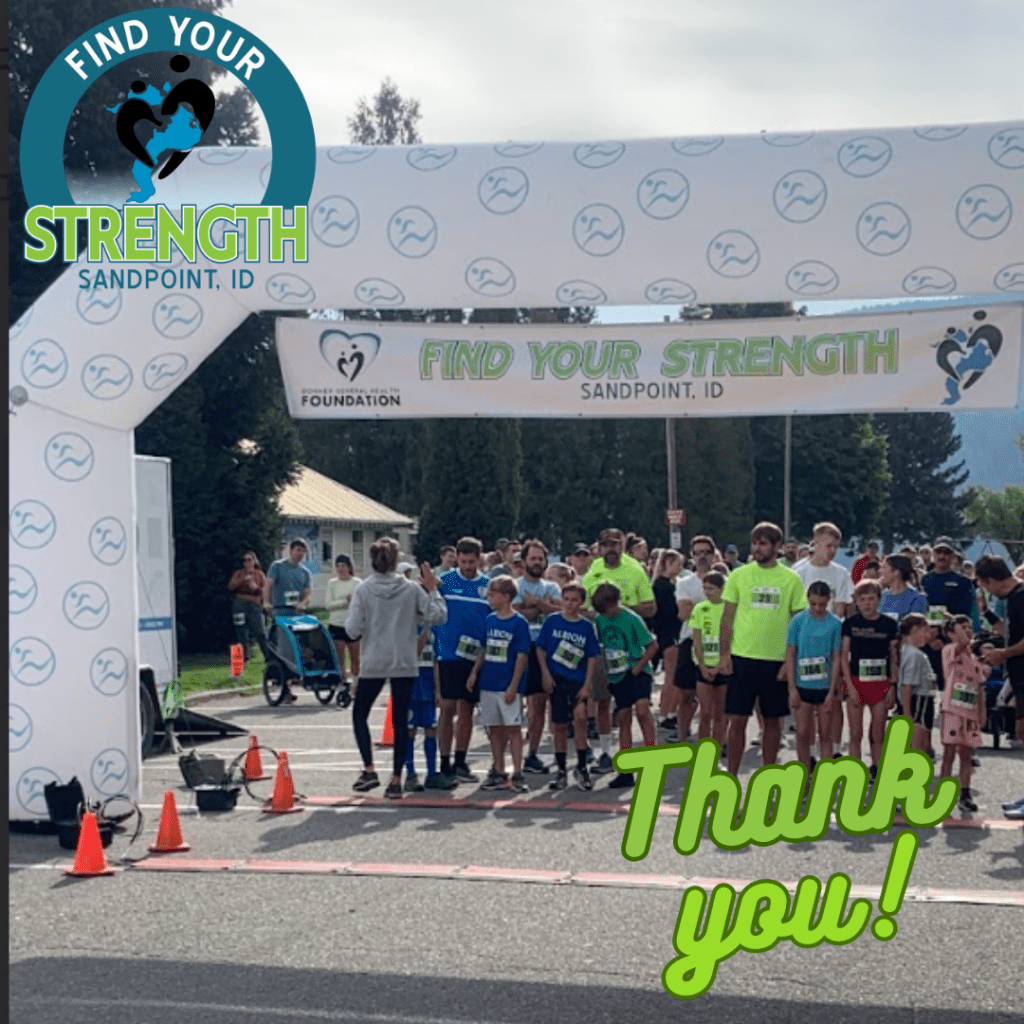 Can you imagine having to learn how to walk all over again? It's hard enough to take that first step, but it becomes exponentially more difficult when you have to travel four hours or more just to receive the physical therapy you need.
That's why we've started the Find Your Strength campaign—to fund an exoskeleton, which is a state-of-the-art rehab technology that has transformed the lives of many in our community.
Learn more about the Exoskeleton here!
Our sponsors make this community run possible!
Show your support for the second annual Find Your Strength Family Fun Run by becoming a sponsor today! There are many sponsorship opportunities levels available for this event. Follow the link to learn more about how you can support our race. All sponsorships are due by August 24!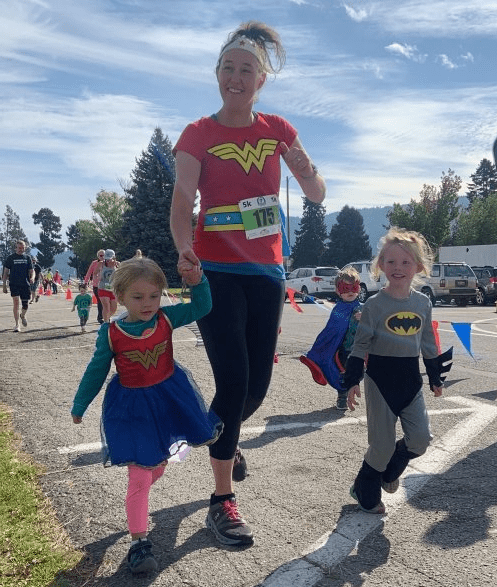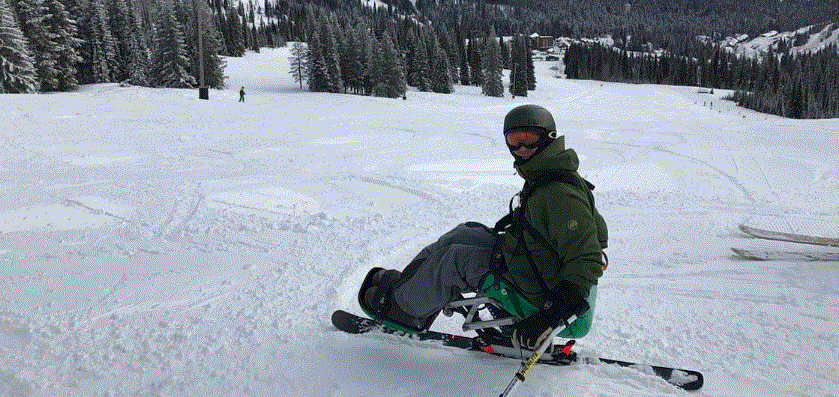 Just over 12 years ago, Sandpoint resident Chris Owens was injured in a logging accident, leaving him paralyzed. After learning about the Exoskeleton, Chris made the trip to Wenatchee many times for his treatment. He would drive four hours in each direction to use the suit for 35 minutes. From these sessions, Chris saw his body progress like never before.
"I didn't start using it [the Exoskeleton] until about eight years after my injury. I went to the gym on a regular basis, I had done lots of other activities, and I had gained some structure back through my stomach, but there was a certain point where I just seemed like I couldn't bridge that anymore. After just a few times of using the Exoskeleton that area kind of like through my lower abdominals and through my hips, something definitely fired, and once it fired, even though it was weak, I could build on it, and it stayed. And even just having that little bit active through my body makes life so much easier in everyday tasks, so it was pretty amazing it could do that eight years after my injury." 
Chris believes that had been introduced to the Exoskeleton immediately after his accident that he would be able to walk today. 
Please join us in raising funds so that Chris and other community members can benefit from this state-of-the-art technology that has transformed the lives of those who have lost their ability to walk.
After you've warmed up those running legs with us on Saturday, challenge yourself and run the inaugural Long Bridge Half-Marathon on Sunday!
The all new Long Bridge Half-Marathon and 10k is Sunday, September 24, in Sandpoint. The Inland Northwest's only USATF road race with over three miles of running across a pristine mountain lake.
All races start at Sandpoint City Beach Park and travel an out-and-back course on the Serenity Trail over the historic Long Bridge spanning beautiful Lake Pend Oreille..10k and Half-Marathon Courses are USATF Certified (certification number posted prior to race day). Experience miles of spectacular scenic running and views of the Selkirk and Cabinet mountains. Courses are FLAT AND FAST on paved bike trail and road. Your next PR is here!
Get all the details at priestlakerace.com