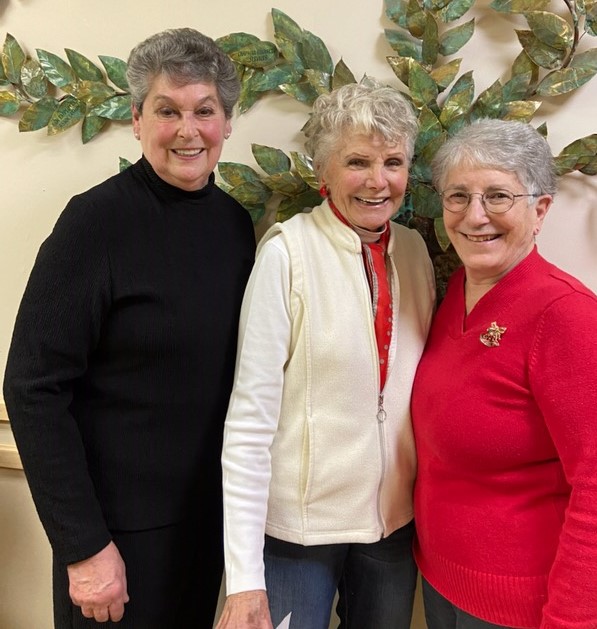 Pictured left to right: Margo Johnson, Shirley Dome, and Sylvia Humes.
Bonner General Health's Volunteer Council held its annual holiday luncheon on Saturday, December 14th, and Margo Johnson, Volunteer Council President awarded the 2019 Volunteers of the Year.
The Executive Council for the BGH volunteers votes on the Volunteer of the Year and the Honorary Volunteer of the Year. The Volunteer of the Year goes to a volunteer who is dependable, takes pride in their work, is friendly, flexible, and a great representative of Bonner General Health. The Honorary Volunteer of the Year goes to a longstanding volunteer who has volunteered over 5,000 hours or for over ten years.
Sylvia Humes was named the Volunteer of the Year. Sylvia began volunteering at BGH in March of 2002. She has volunteered over 2,169 hours. Sylvia has acted as Volunteer Council Service Chair, Treasurer, and President. She volunteers in the BGH Pharmacy.
Shirley Dome was named the Honorary Volunteer of the Year. Shirley started volunteering at BGH in January 1999 and has volunteered over 3,389 hours. Shirley volunteers as a receptionist at the information desk in the hospital lobby and helps with the Volunteer Council's fundraisers.
Thank you, Sylvia and Shirley, for your outstanding dedication to Bonner General Health!
Click Here for Information About the BGH Volunteer Council