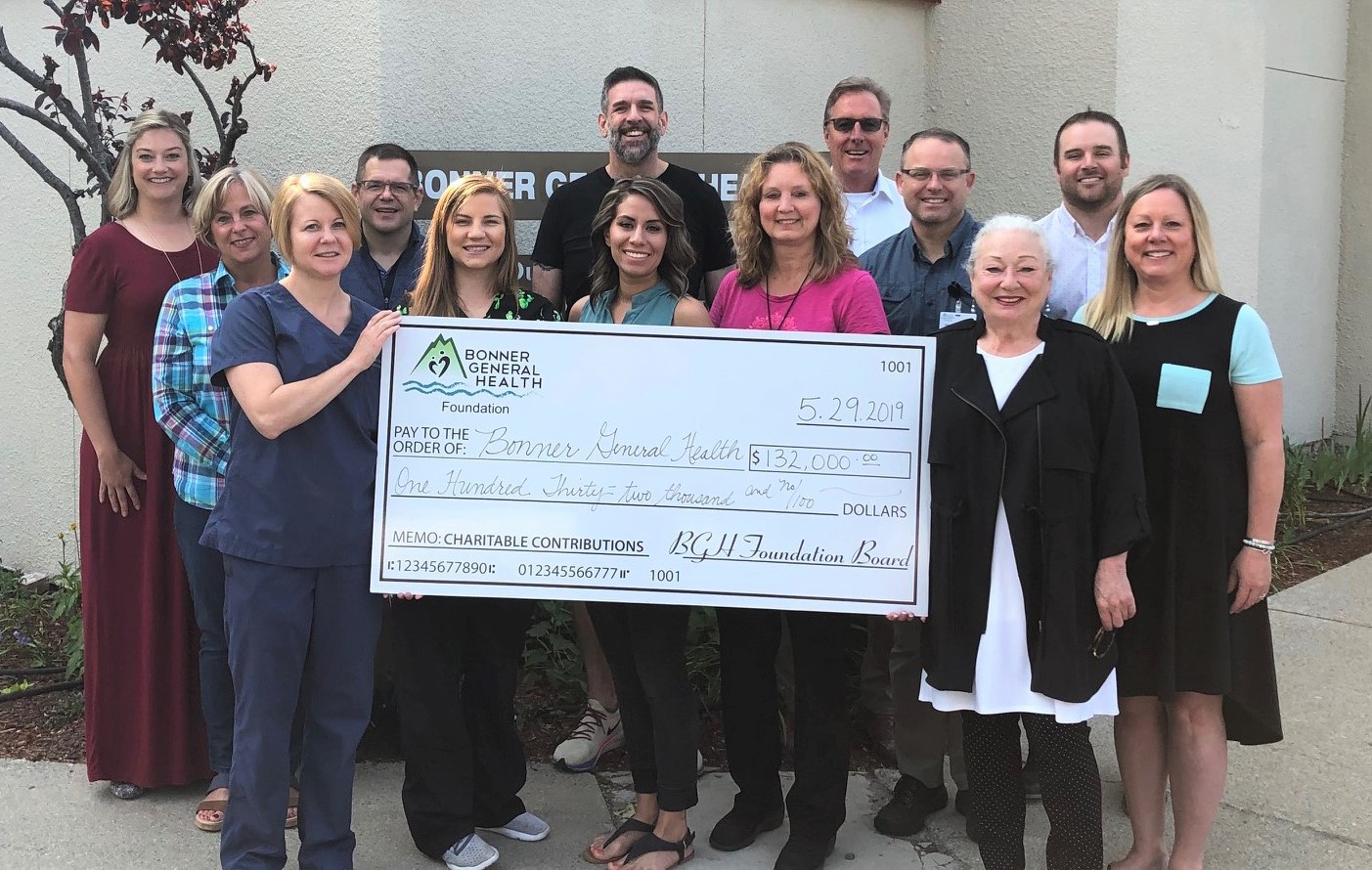 Pictured left to right: Margi Gunter, Carol Davis, Dr. Susan Anderson, Grant Simmons, Amanda Drake, Justin Dick, Brittany Thomas, Valerie Dressel, Chris Chambers, Allen McClelland, Georgia Simmons, Matt Mire, and Debbie Heiser.
On May 29, 2019 Bonner General Health Foundation Board members presented Bonner General Health a check for $132,000.00 to fund equipment for the new Bonner General Ear, Nose & Throat clinic opened in February 2019.
The funds were raised at the foundation's 11th Annual Heart Ball held on Saturday, February 16, 2019.
Click Here for Information About Bonner General Health's Foundation