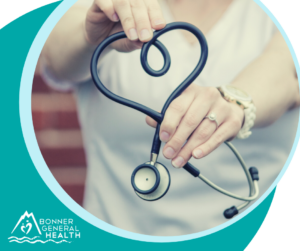 By Kathy Hubbard
A nurse should demonstrate "good behavior, distinguished for purity or cleanliness of habits," explains an article published by the Royal College of Nursing. "They should also be attached to the person for whose service they are engaged, possessed of cleverness and skill, endued with kindness, skilled in every service that a patient may require."
If you think this is a modern-day job description, think again. It was written when the first documented school of nursing was opened in 250 BC. Yes, that's before current era. The school was in India and only open to men.
The description of skills included, "competent to cook food and curries, clever in bathing or washing a patient, well conversant in rubbing or pressing the limbs, or raising the patient or assisting him in walking or moving about, well-skilled in making or cleaning beds, competent to pound drugs, or ready, patient, and skillful in waiting upon one that is ailing."
I don't know what these men were called. I understand that the word for nurse comes from the Latin word nutrile, which means to suckle. The first use of the word 'nurse' was in reference to wet-nurses.
So, I also don't know what they called Rufaida Al-Aslamia, an Arabian woman born around 630 AD who is recognized as the first female Muslim nurse. She was the daughter of a physician and learned about patient care by assisting him in his practice.
As centuries passed, caring for the sick was often relegated to the Catholic Church. In the 1500s, St. Camillus de Lellis was a gambler and what one might describe as a ne're-do-well before he reformed and became a priest. Through his ministry, he established a group of nurses to assist soldiers on the battlefield. To identify themselves, they wore large red crosses on their cassocks, a predecessor to today's Red Cross.
De Lellis led the care for victims of bubonic plague in Rome and "introduced the practice of waiting fifteen minutes past the moment when the patient appeared to have breathed their last to avoid people being buried alive and is credited with saving many people through this intervention," RCN said.
In 1836, when she was sixteen, Florence Nightingale announced, much to her parents' displeasure, that she intended to become a nurse. Her parents wanted her to marry a man with means because it was considered demeaning for a woman to work. Her contribution to modern medicine, particularly in the area of cleanliness and sterilization, revolutionized patient care and mortality.
Today, and closer to home, Julie Walkington, RN, at Bonner General Health, told me that she also knew when she was a child that she wanted to be a nurse.
"At a young age, I knew I had an interest in nursing after having the opportunity in grade school and middle school to shadow my aunt, an RN at a local doctors' office here in town," she said.
Walkington started her career at BGH in 2000 after getting her degree at North Idaho College. Having worked in various departments at the hospital, she is now providing specialty care in the Infusions and Procedures Clinic.
"For my particular position, I feel grateful to spend time with my patients while they are in our care. I also feel that our clinic staff is able to work closely with the ancillary departments in a team approach to provide the best possible care and outcomes for our patients in this community," she said.
According to the 2020 National Nursing Workforce Study, there are almost 4.2 million registered nurses and 950,000 licensed practical/licensed vocational nurses today. Nursing careers make up the largest portion of American healthcare professionals. The number of male nurses has tripled over the last 50 years.
A 2020 Gallup poll said that "nurses have been identified as the most honest and ethical professionals for the past 19 years."
National Nurses Week runs from Friday, May 6, to Thursday, May 12. If you're thinking about your career path, you might consider nursing. There's no doubt that nurses make a difference in the quality, compassion, and care we call healthcare. If you're not in the job market, simply thank a nurse for all they do.
Kathy Hubbard is a member of the Bonner General Health Foundation Advisory Council. She can be reached at kathyleehubbard@yahoo.com.