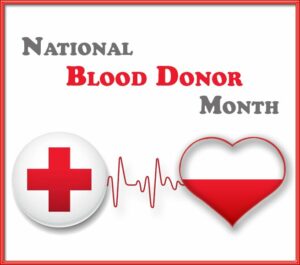 Bonner General Health recognizes and thanks everyone who donates blood! There is no substitute for blood, so donating is critical in saving lives.
Here are some interesting facts about blood donations:
One blood donation can save up to three lives
Someone needs blood every two seconds
In one year 4.5 million Americans will need a blood transfusion
New people are diagnosed with cancer each year and many of them will need blood – sometimes daily – during their chemotherapy treatment
BGH hosts Inland Northwest Blood Center blood drives six times a year.
Our next blood drive is Friday, February 23rd from 10:00 a.m. to 2:00 p.m.
To schedule a time to donate at our next blood drive go to INBCSaves.org or call 1-800-423-0151.
For questions about Bonner General Health blood drives contact Robin at Robin.Hanson@BonnerGeneral.org or at 208-265-1123.
No appointments are necessary, walk-ins are welcome! Click HERE for our 2018 blood drive schedule.