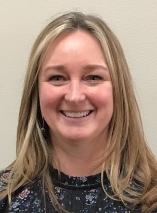 Kim Bledsoe
Bonner General Health recently named Kim Bledsoe the Clinic Manager of Sandpoint Women's Health. The clinic provides gynecologic and obstetric services to women in northern Idaho and the surrounding communities.
Kim graduated from the University of Idaho with a Bachelor's degree in Communications. She owned and operated Nieman's Floral for over five years, and served as an office administrator at Forest Bird Charter School.
As Clinic Manager, her role will include supporting three physicians, a licensed Nurse Practitioner, registered nurses, certified nursing assistants, and administrative staff at Sandpoint Women's Health. She also collaborates with other clinical departments at Bonner General Health to coordinate patient care, and ensures prompt documentation is relayed from the healthcare providers at Sandpoint Women's Health to their patients and the patients' primary care providers.
Kim began her career at Bonner General Health over two years ago as the Human Resources Generalist. When asked why she chose Bonner General Health, Kim said, "I would meet people who worked at BGH, and they would tell me what a great place it is to work. The fact that we have so many long-term employees speaks for itself. I think it's vital to have great healthcare that is easily accessible, and I'm proud to be a part of that through the services Sandpoint Women's Health provides. Our team consists of some of the best when it comes to compassionate, integrative women's healthcare. What I like best are the people who work at BGH. We really are a family."
Sandpoint Women's Health is located at 423 N. Third Avenue, Suite 210 in Sandpoint, ID. It is open Monday through Friday from 8:00 am to 5:00 pm. They also see patients in Bonners Ferry.
Click Here For Information About Sandpoint Women's Health and to Request an Appointment