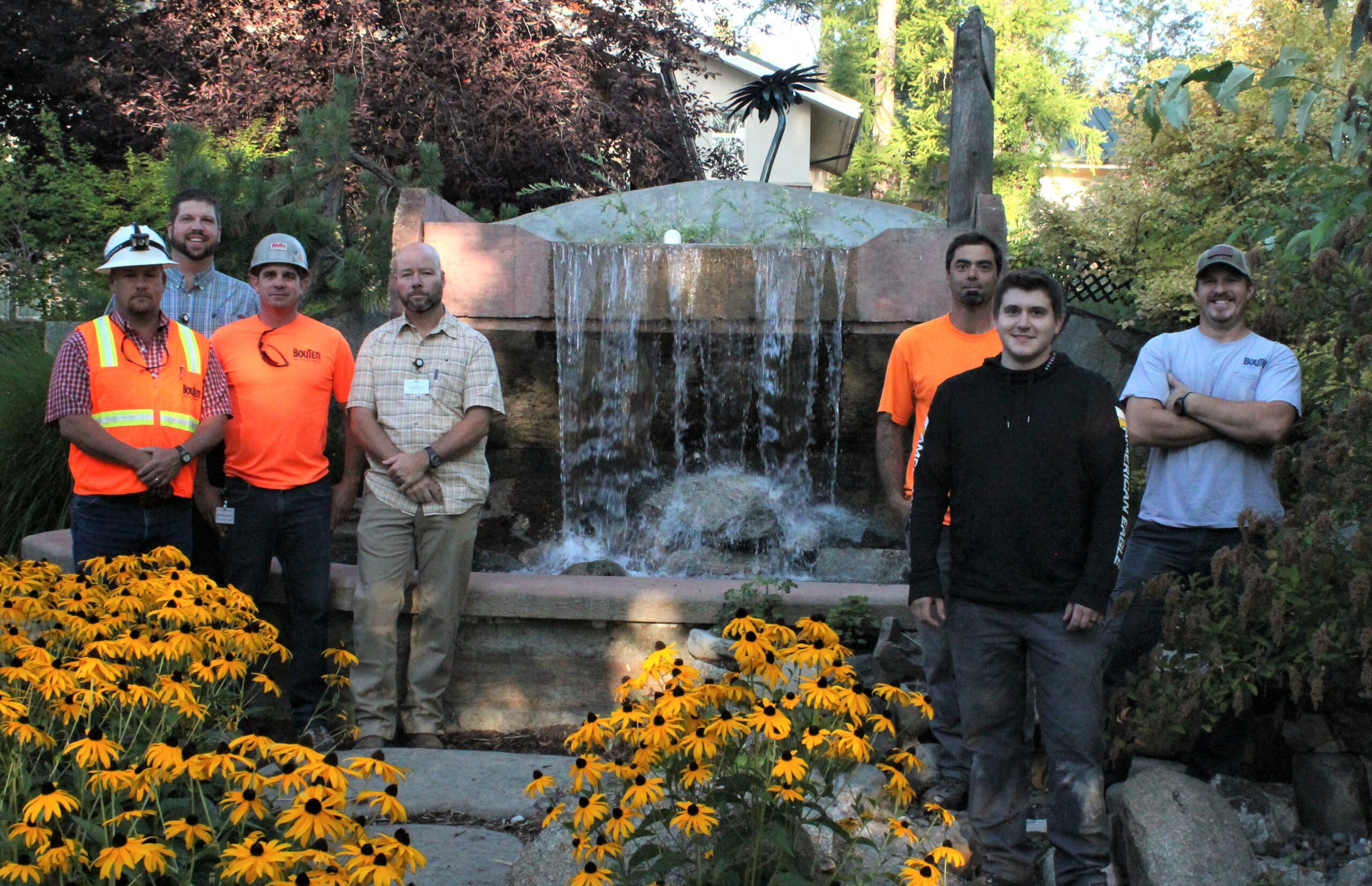 Pictured from left to right: Ken Gifford, Curtis Johnson, Jake Endicott, Chris Fultz, Mike Benefiel, Jared Davis, and Wayne Bryant.
The fountain in the Healing Garden at Bonner General Health has been repaired and is flowing again!
When Bouten Construction Company and Energized Electric, Inc. employees started working on projects at Bonner General Health they noticed the fountain in the Healing Garden wasn't operating. When they learned that water and power were no longer accessible to the fountain they decided to change that. They wanted to give back to Bonner General Health and the community of Sandpoint.
In collaboration with BGH Director of Facilities Curtis Johnson and BGH Maintenance Lead Chris Fultz, Bouten Construction Company's Superintendent Ken Gifford and Foreman Jake Endicott, and Energized Electric Inc.'s Superintendent Wayne Bryant, Foreman Mike Benefiel, and Apprentice Jared Davis ran power and conduit to the fountain, repaired piping and the water feed, and rebuilt the breaker panel at no charge to Bonner General Health, making the fountain operational again.
"I appreciate our contractors going above and beyond. It really shows their commitment to our community," said Johnson.
Thank you, Bouten Construction Company and Energized Electric, Inc., your generosity is greatly appreciated!