As National Hospital Weeks draws to a close, we want to thank all of the employees and volunteers who participated in the events at Bonner General Health throughout the week.
Monday, May 13th – Members of the BGH Senior Leadership Team handed out gifts to all employees. Pictured are Shannon Barnes, Chief HR Officer; Sheryl Rickard, CEO; Tracy Autler, Chief Nursing & Quality Officer; Franci Marks, Nurse Resident, ICU & Cardiopulmonary Manager; and Aime Wolf, Radiology Technologist.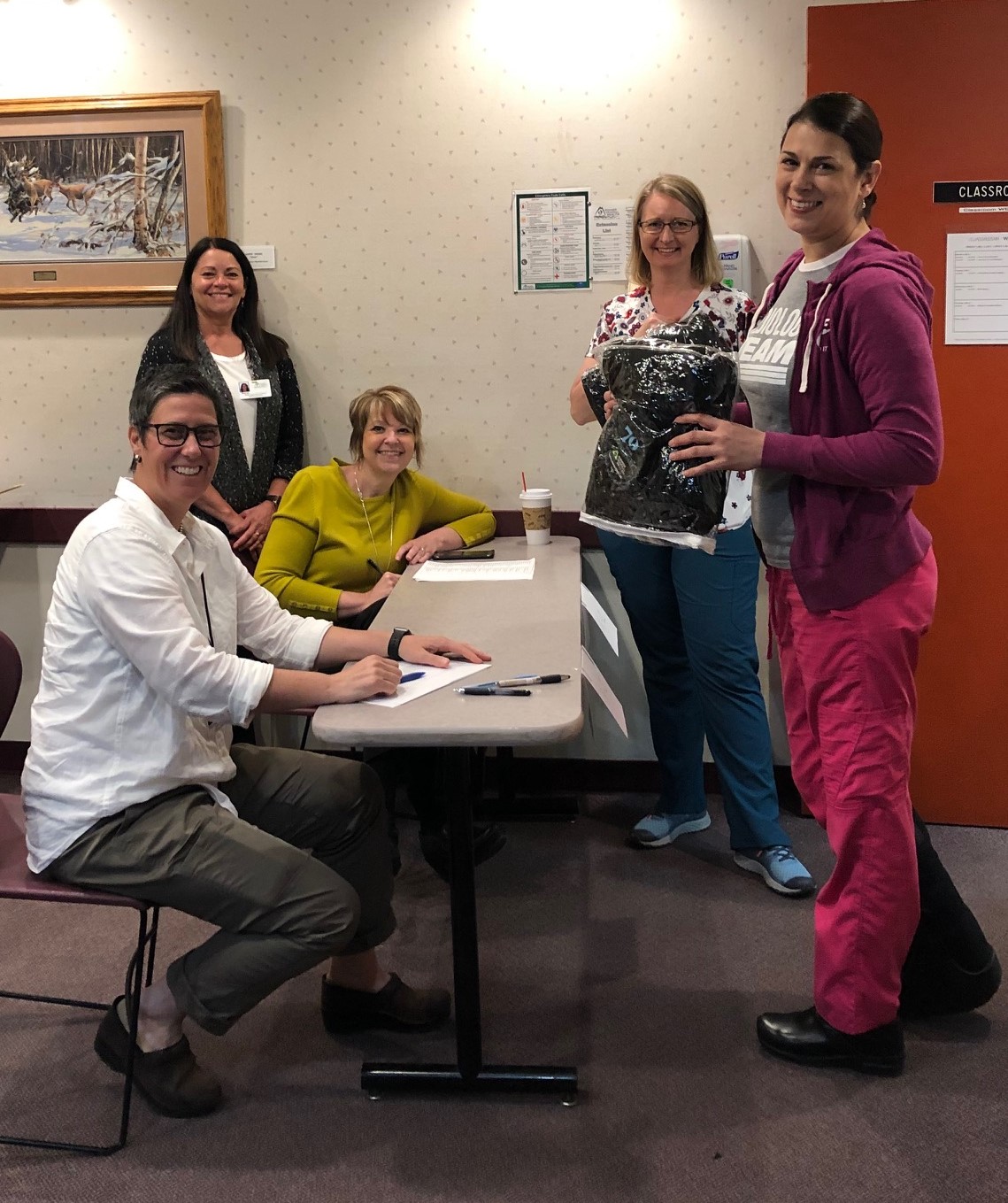 Tuesday, May 14th – Employees enjoying the annual ice cream social!